Decoding The Options for Elderly for Transportation
by goldenUser ,October 17, 2022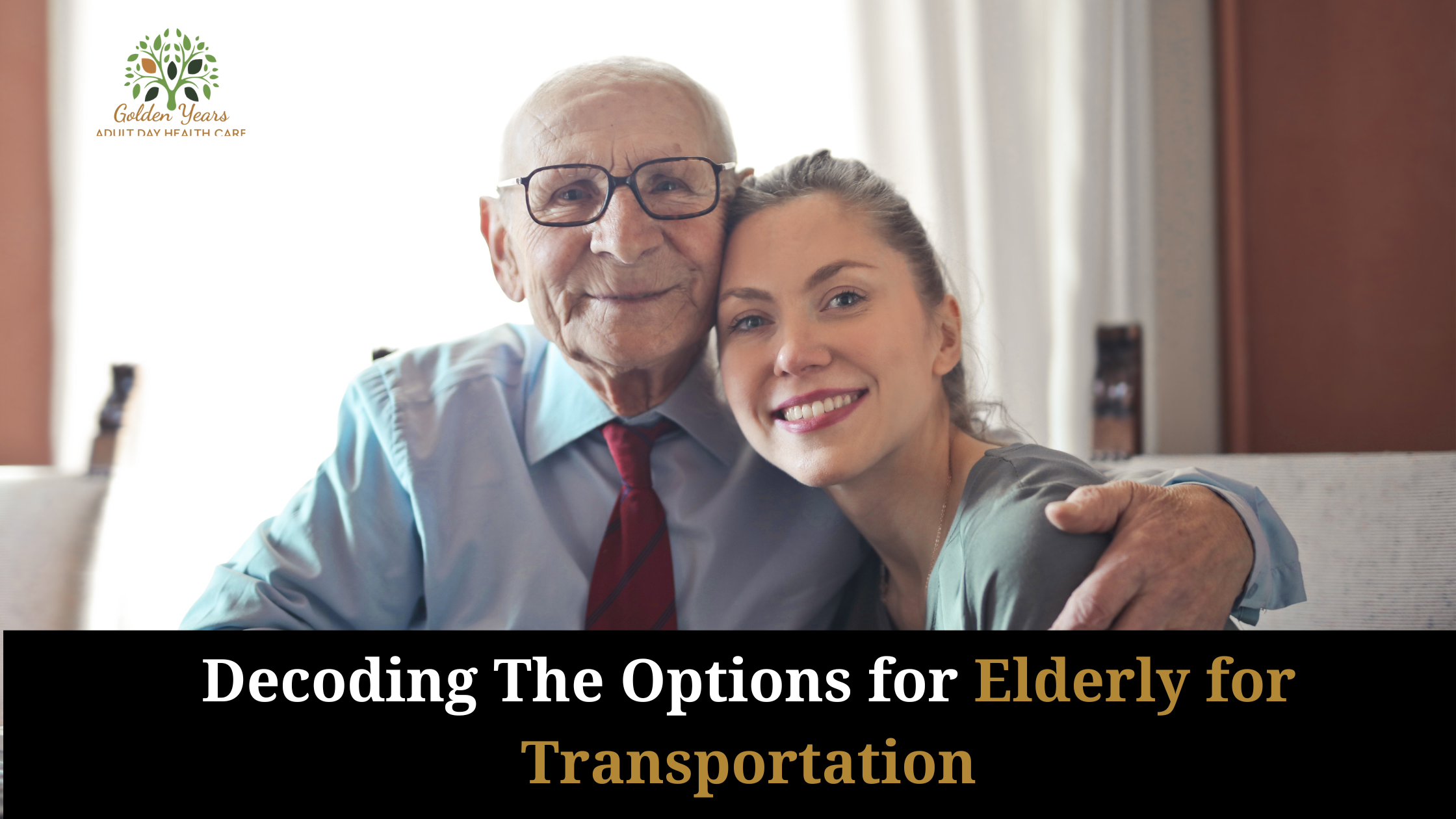 The way an elderly friend or family member drives may be one of the first changes you notice in them. It could begin subtly; perhaps you see fresh, unexplained scratches on their car, or they start to avoid driving at night. You might have to ask them to put the car in park at some time. However, you are also aware that they might lose the capacity to live independently if they cannot drive themselves (for example, to doctor's visits). Let's look at some of the potential solutions to this issue as it's likely that you, as their friend or caretaker, won't be able to drive them everywhere. Here are six suggestions and possibilities for transportation services for seniors.  
Senior Public Transport Programs 
Most American counties have senior-friendly public transit strategies (for those who need door-to-door rides). Contacting your regional Area Agency on Aging is the best method to learn more about the programs available in your community.  
GoGoGrandparent
Whether they have a smartphone or not, GoGoGrandparent is a program that links seniors to the advantages of the gig economy.  
This inexpensive solution improves the security, usability, and convenience of using services like Uber, Doordash, Instacart, and Lyft. In essence, GoGoGrandparent is a concierge service that checks drivers to see if they can meet the needs of your loved one (such as having a significant enough vehicle to haul medical gear, for example). By sending a notification to your phone whenever a ride is requested or taken, they will also assist you in keeping track of when and where your loved one is. 
Veyo  
Veyo is a transportation company that collaborates with a few insurance companies to offer elderly and disabled people non-emergency medical transportation (NEMT).  
Their website states that their "Independent Driver-Providers (IDPs)" adhere to high healthcare standards and participate in ADA training, CPR certification, HIPAA, Sensitivity, and Medical Needs training. They go through drug testing and thorough background investigations to assure security and the most outstanding caliber. To find out if Veyo is a possibility for your case, get in touch with your loved one's insurance company.  
ITN America  
ITN America is a national transport network for seniors. It isn't available in every county in California, but if it's in your area, it's an excellent option for transport and worth a mention.  
The difference between ITN America and the other options on this list is that they will help your loved one get into and out of their destination, should they need help. It's an "arm-through-arm, door-through-door service" helping your loved one feel supported by their transportation options, even if they need a little extra assistance.  
Local churches or non-profits 
California's volunteer organizations and transportation resources are shown on this interactive map (and the rest of the country). Although helpful, this list is by no means all-inclusive. If you know where to seek, other local services are probably accessible to you.  
Consider joining a neighborhood in-person or online support group, a neighborhood Facebook group for caregiver, or ask your loved one's care team (doctors and nurses) for referrals if you're having trouble locating some of these volunteer services in your neighborhood.  
Call 211 or check the Rides in Sight Database.  
Callers can obtain information and recommendations for local health and social services by dialing the 211 phone number nationwide. This covers transportation for the elderly and could provide some fresh insights into how and where to locate assistance in your neighborhood.  
Closing Thoughts  
If you are an aging loved one's caregiver a friend, or a family member, you could be delighted to offer rides. But occasionally, you can discover that you've encountered a scheduling difficulty and require a fallback option. We wish you luck in coming up with fresh suggestions for suitable modes of transportation for the senior loved one in your life. Ping Golden years for more insights on elderly transportation services and more.