Why Adult Day care is Better than Assisted Living Facilities?
by goldenUser ,February 10, 2023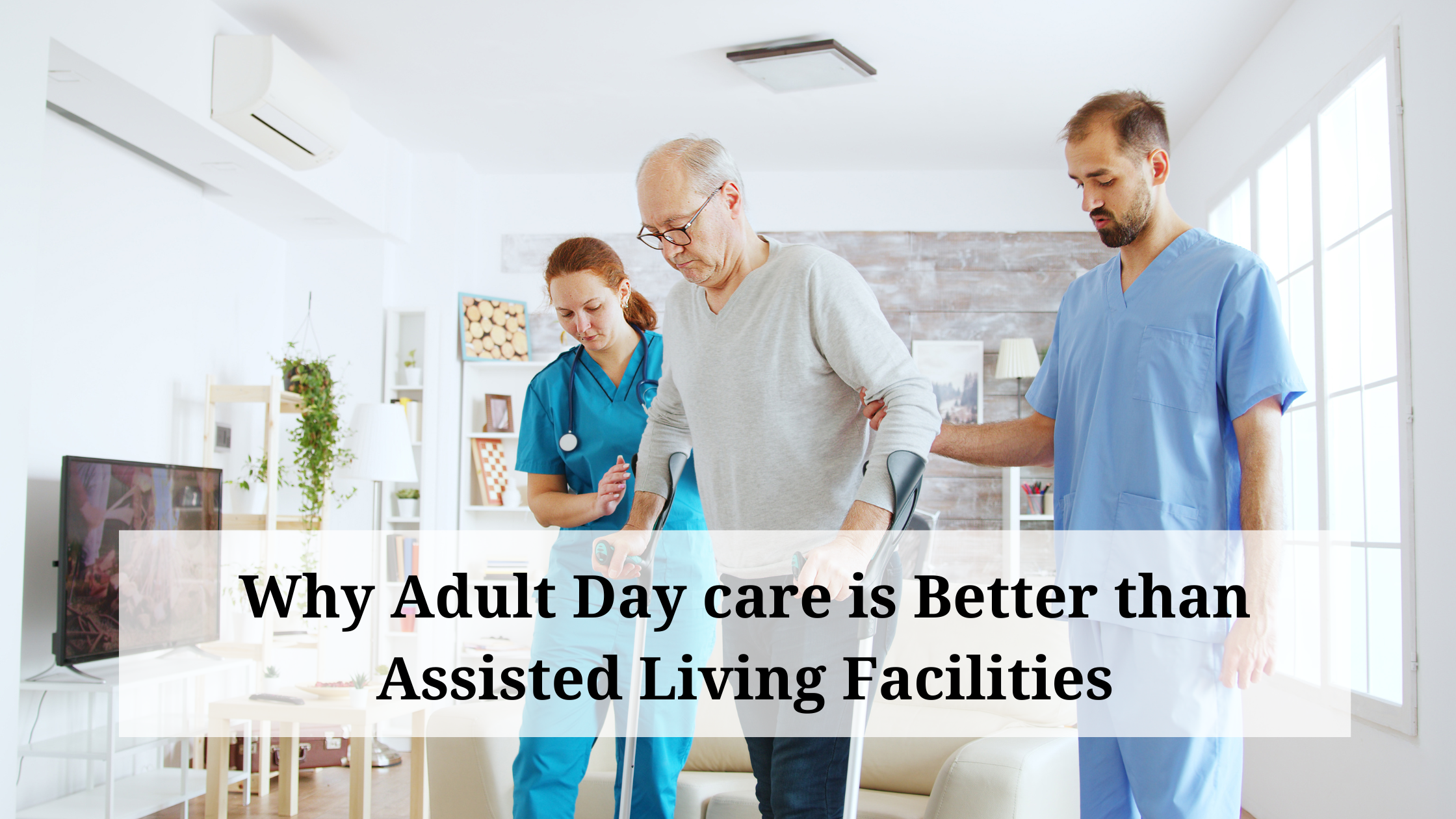 Senior parents or relatives need constant support and assistance in their day-to-day activities. Most caregivers and family members face this issue as they decide to find assisted living facilities or day care. The assisted living facility has lots of advantages but is it the right choice for them? Most Adult Day Health Care Near Arcadia offers better services while seniors can stay home with their loved ones. Here is why adult day care is a better option than assisted living facilities for the elderly.  
Benefits of Adult Day Care Over Assisted Living Facilities
Adult day care center provides daily fun activities for their senior members to keep them active. These activities include arts and crafts, movies, table games, parties and holiday celebrations. These activities provide them with a sense of community and keep them happy. They also focus on providing them with a way to exercise with fun like dancing and movement programs, picnics and walking. Trained day care staff make sure that every activity is suitable for the members and stimulate their minds and body.  
Some adult day care also offers social services like daily support groups and therapy. These types of services are mostly provided by Adult Day Health Care where they have trained professionals to help. Apart from providing care for a medical condition, they also help with mental issues like depression. According to Biomed central, 34.4% of senior adults suffers some kind of depression. ADHC provides phycological assessment, individual and family counseling and more.  
Most adult day care offers healthy meals and snacks to their senior members. Some ADHC have licensed dietitians that can make nutrient-rich food while adhering to all the restrictions. This meal includes breakfast, lunch and snacks. Apart from providing these meals, they also offer nutritional education to all senior members to educate them regarding their food habits.   
Adult day care offers much-needed breaks for caregivers and family members. Those who do not wish to keep their elderly in assisted living can opt for day care as an alternative. Adult day care keeps the elderly happy and entertained while their caregivers can complete other tasks or take breaks.   
Senior adults have lived their whole lives independently and that's why they do not like the idea of assisted living. The same goes for family members and caregivers as they hesitate to put someone else in charge of their loved one. Adult day care offers a solution for both issues. They provide care for adults without taking away their freedom. Seniors feel happy and content in day care with other members and enjoy their indigence.  
At some age, everyone feels weak and needs some kind of assistance but most adult seniors also have some kind of medical condition. Family members can keep them safe and provide care but they do not have sufficient knowledge or training to provide medical care. That's why adult day health care offers personal and hygiene care, medicine and more. Most ADHC have trained nurses on the premises at all times to provide any medical emergency assistance.  
Conclusion 
Caring for old parents or relatives is a full-time job. However, if they do not wish to transfer them to assisted living, they can opt for adult day care. With other senior members, they will enjoy their time and stay happy. Apart from that, most adult day health care near Arcadia offers medical assistance and other important services for the elderly with medical conditions. Golden year ADHC is one of the most popular day care centers that offer various services including door to door transportation for adults.