How to Select the Best Adult Day Care Center?
by goldenUser ,February 22, 2023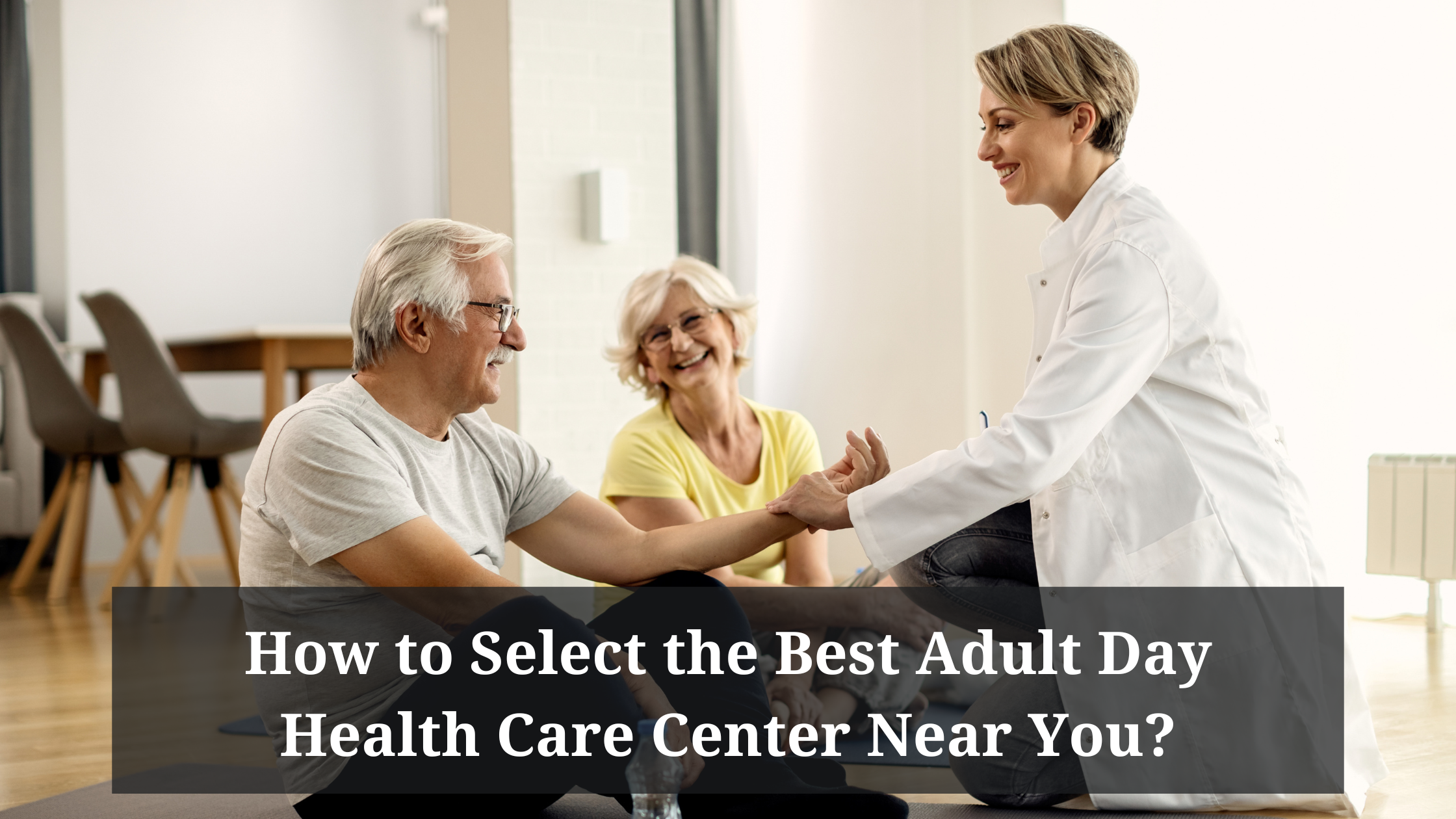 When selecting the best adult day facility, you have a big decision to make as the caregiver. Facilities should give participants a secure, entertaining, and engaging atmosphere that brightens their day and allows them to experience life to the fullest.  
How do you determine which facility is best for you and your loved one? How do you adjust, and where do you even begin when asking questions of the individuals who will be caring for your family member? We're here to assist you and your loved one in making the best decision possible.  
Adult Daycare: What Is It? 
Adult daycare is a type of daycare that provides physical and occupational rehabilitation in a pleasant and engaging atmosphere. Many adult daycares provide transportation (pick-up and drop-off) and support for bathing, feeding, and personal hygiene. Most adult daycares also provide meals during the hours the client is at the facility, as well as a variety of entertaining social activities such as music, dancing, and crafts. Adult day health care in Arcadia is often staffed by health care professionals such as nurses, therapists, and home care aides.  
The Significance of Adult Day Care
Adult daycare is a must-have alternative for elders who want assistance with daily activities. It is also an excellent choice for individuals recovering from sickness or accidents. If you need care and activities, you should seek a facility that offers more than adult daycare. In this manner, your loved ones may get the care they need while simultaneously enjoying the socializing they need.  
Factors to Consider When Selecting the Best Adult Day Center for Your Loved One: 
Location and transportation
The location of the adult day center is an important consideration, as it should be easily accessible for seniors and their caregivers. Additionally, transportation options should be available to get to and from the center. This may include shuttle services, public transportation, or transportation assistance from the center.  
The quality of care the staff provides is critical to the well-being of the seniors attending the adult day center. Ensure that the staff members are appropriately trained, licensed, and experienced in working with older adults. Ask about their qualifications, background, and experience before making a decision.  
Adult day centers may offer different services and activities. Make sure that the center you choose provides the services that you loved one needs, such as healthcare services, social activities, and meal programs. Additionally, ask about the schedule of activities and events to ensure that they align with your loved one's interests and needs.  
The safety and security of the seniors attending the adult day center is a top priority. Ensure that the center has appropriate safety measures, such as emergency response plans, secure entrances and exits, and trained staff members to handle emergencies.  
The cost of the adult day center is an important factor to consider, as it can vary depending on the services offered and the location. Some centers may accept payment from Medicaid, Medicare, or private insurance, while others may provide sliding-scale fees or financial assistance programs.  
Research the importance of the adult day center you are considering. Check online reviews and ratings and ask for referrals and recommendations from friends and family members. A positive reputation can provide peace of mind and assurance that your loved one will receive quality care.  
Final Thoughts 
If you are looking for the best adult day care services for your loved one, Golden Years Adult Day Health Care is a great option.   
We provide a comprehensive range of services and activities that cater to our client's unique needs and interests. From medical assistance and nutritious meals to recreational programs and social events, we offer a holistic approach to elder care that promotes physical, emotional, and social well-being. 
By choosing Golden Years Adult Day Health Care, you can be assured that your loved one will receive the best care possible and enjoy their golden years to the fullest.