How Adult Day Care assist Senior Adults with Depression?
by goldenUser ,January 6, 2023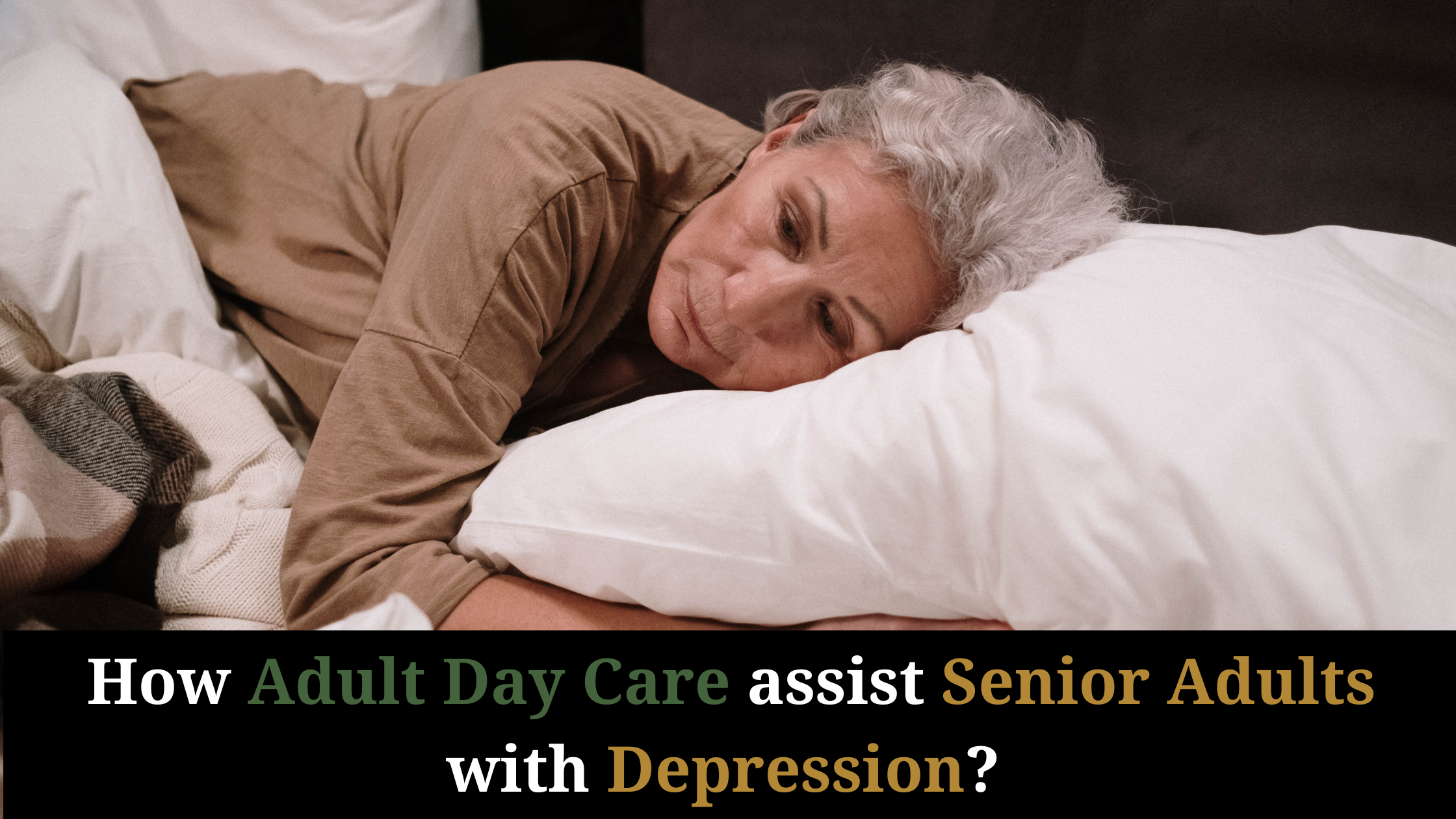 Senior adults are prone to many diseases and health issues. It's easy to find early signs of chronic diseases and problems, which can be monitored and treated.
However, depression, anxiety or any other mental health problems are difficult to detect in elder people. Family members and loved ones can try to cheer them up but that is not enough. Overall, 22% of men and 28% of women over 65 years suffers from depression but 85% of them does not receive any treatment. Staff at adult day health care are equipped with knowledge and training to help with this issue.
Here are some of the reasons why adult day care can help with depression in senior adults.
4 Ways 

Adult Day

 Health Care helps senior adult with 

Depression
1. Socialization
Senior adults feel loneliness all the time which is an early sign of depression. If not treated on time, it could cause lots of mental health issue. Community based adult services offers a chance to meet new people and interact with them.  
Those who take part in social interaction feels joy and happiness. Any type of social interaction, such as book club, bingo or other games can lower the signs of depression in senior adults. Adult day care often organizes different type of social events which is a useful factor to help you deal with depression.
2. Activities
One of the early signs of depression is social isolation and lack of concentration. We can solve the social isolation with socialization but they need activities to keep them busy. Adult day care staff members know this and that's why they encourage senior members to partake in activities. 
Seniors can play games like chess, sudoku, crosswords, dominos and others. They can also take part in group activities like gardening, music therapy, exercises and yoga.  Adult day health care staff can help senior adults with activities so they don't feel like losing. Daily activities can keep their mind busy and divert their attention from depression.
3. Healthy 

F

ood
Apart from treating or preventing signs of depression, senior adult also needs a steady diet of nutrient rich food. Family members and care givers always need to stay vigilant about what to cook for their senior adult as they lose appetite. Sometime excessive hunger is also a sign of depression. Staff members at day health care for adults knows about this and they make sure to provide healthy food to senior. 
Elderly members need clean diet that provide enough nutrient but does not create stomach issue. They have all types of food option for senior adult with dietary restriction. Healthy food helps with depression as they reduce mood swings and improve focus.
4. Medication
Senior adult needs different type of medication on daily bases. Day Health Care for Adults take care of the medicine and provide it to the seniors. They also keep a keen eye on the intake of medicine and dosage. Staff members are medically trained and understand the signs of any progressing illness and adjust the medication. When a senior adult shows the sign of depression, they can provide suitable medication for it.
Conclusion
Senior adults are at the stage where they can no longer take care of themselves. This feeling of helplessness creates depression and other mental health issue. More often family members try to help them but could not find a way to do so. Adult Day Health Care provides care for those who have physical, mental or other impairment. They are professionally trained to find the sign of depression and treat them accordingly.
Read More: 7 Suggestions To Improve Senior Sleep By Easing Discomfort And Pain