How Do I Find An Adult Day Health Care Program In California?
by goldenUser ,March 16, 2022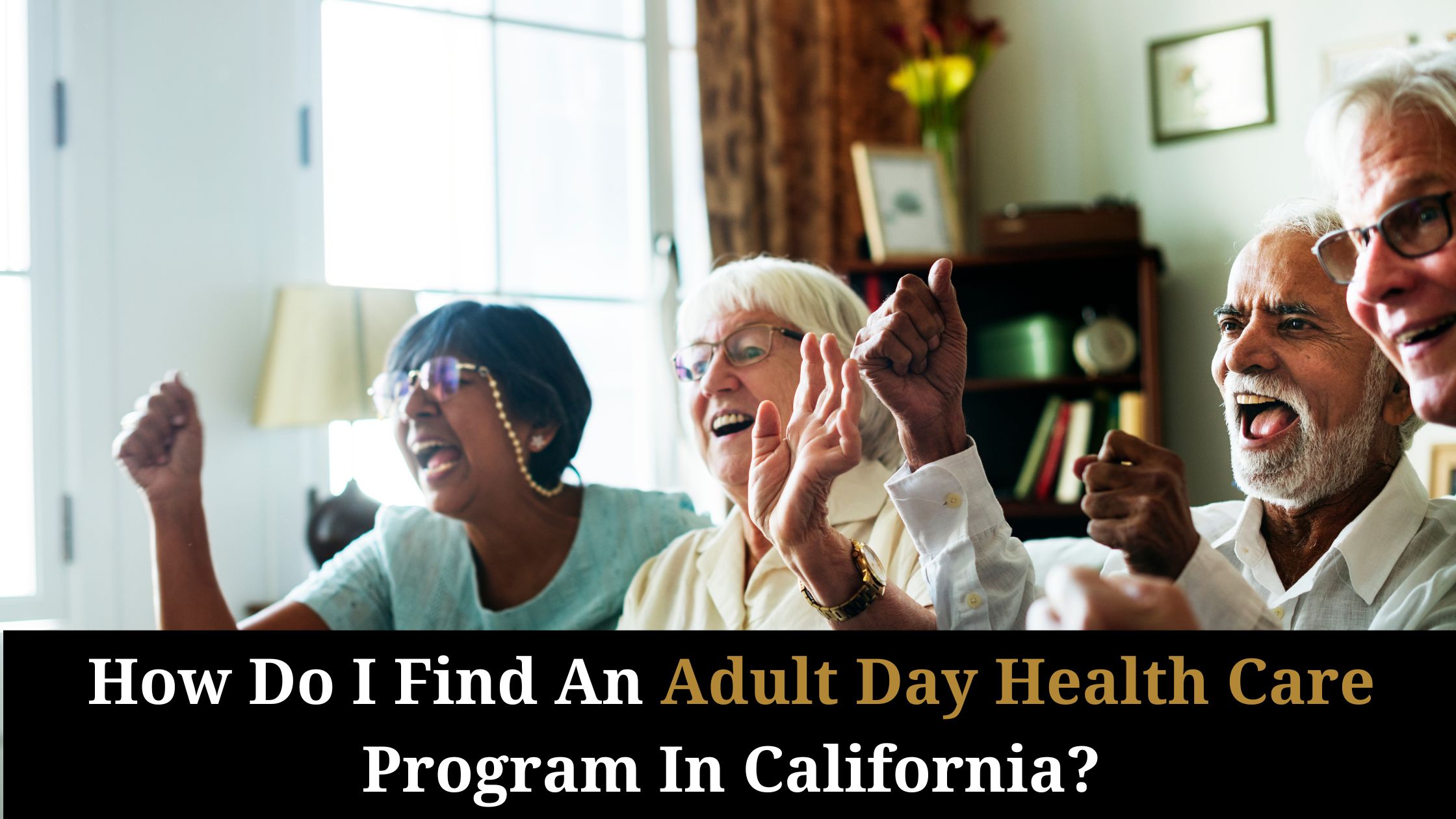 There are many types of programs for adults that come in handy when the people they are staying with get preoccupied with work or go out on a vacation. Seniors tend to require additional care and support. There may be times when they feel they are required to socialize or engage in some activities. This is a good time to find a good adult program. This can be beneficial to remain healthy and active. There are many types of daycare options available to seniors like social daycare, adult daycare as well as special care centers for special health concerns like Alzheimer's & Dementia.
For example, Golden Years ADHC offers a wide range of healthcare services for the elderly. Some of the services we offer include nursing care, rehabilitation, nutrition, social work, and transportation. This article provides more information on how to pick the best daycare program.
Common Services offered by Adult Day Health Care Programs
Assistance with medication.

Grooming and other personal care.

Expert help from professional physicians & caregivers.

Physical therapy

Occupational therapy

Speech therapy

Dietary consultations

Nutritional education

Psychosocial assessments

Individual & family counseling

Support groups

Transportation services
Tips to Choose Health Care Program
Select one that is easily accessible and offers the services we require.

For those who need assistance traveling to the center it is a good idea to verify the care place offers such a service.

Verify the place has the necessary license and certification and has been in business for a long time. 

Check if the working hours and charges are suitable.

Verify the activities included in the cost of the program and activities included in the program.

The level of care offered varies hence ensuring it is to your expectations.

Inquire of the level of security and safety measures in place.

The ratio of the staff can affect the quality of the service as well.

Opt for a place that is homely, vibrant, social, offers help with a good diet, and health and more.

The type of activities offered will differ depending on the place you chose. For example, not all places offer holiday & cultural celebrations, birthday parties, movie nights, dancing sessions, arts & crafts, music, etc.
Benefits of Opting for a Care Service
The elderly opt for a day health care program for many reasons. Some of the main benefits of doing so include:
Improve their level of comfort. 

This type of service will ensure more personalized care and help with basic requirements.

For those suffering from an illness or injury; opting for such a program means faster recovery.

This is a more cost-effective method of keeping active and remaining social.

It offers peace of mind, companionship, and a family environment.

Selecting a good program and enrolling in one allows for respite from caregiving. This can avoid caregiver burnout and ensure the elderly continue to receive a high level of care. 

It is quite common for the elderly to get bored of their routine which can affect their health as well. Finding a good daycare program is a good solution to boredom.

Those living by themselves often get lonely; one of the best ways to fix this issue is to find a suitable care program.

For those who are injured or finding it hard to deal with the daily routines and seek help for a short term from a place like this which will have many different types of programs. It is possible for them to engage in an activity of their interest.
Golden Years Adult Day Health Care Center is a community-based adult service provider for the elderly who require help. We are a well-established place in California that has offered our services since 1999. This includes an individual assessment, professional use, and much more. We also organize special social activities and provide nutritional counseling. We also offer transportation services for those who find it hard to get around. In fact, our therapeutic and recreational services extend to adults over the age of 18.
We offer a wide range of services at Golden Years ADHC. This includes services like arts & crafts, music & movement, table games, movie nights, dancing sessions, group exercise, and more. We have a professional healthcare staff to supervise the elderly for up to 4 hours a day. Contact us and schedule your appointment at one of the best elderly health care centers in California.