How to Find a Perfect Adult Day Care for Your Loved One?
by goldenUser ,December 15, 2022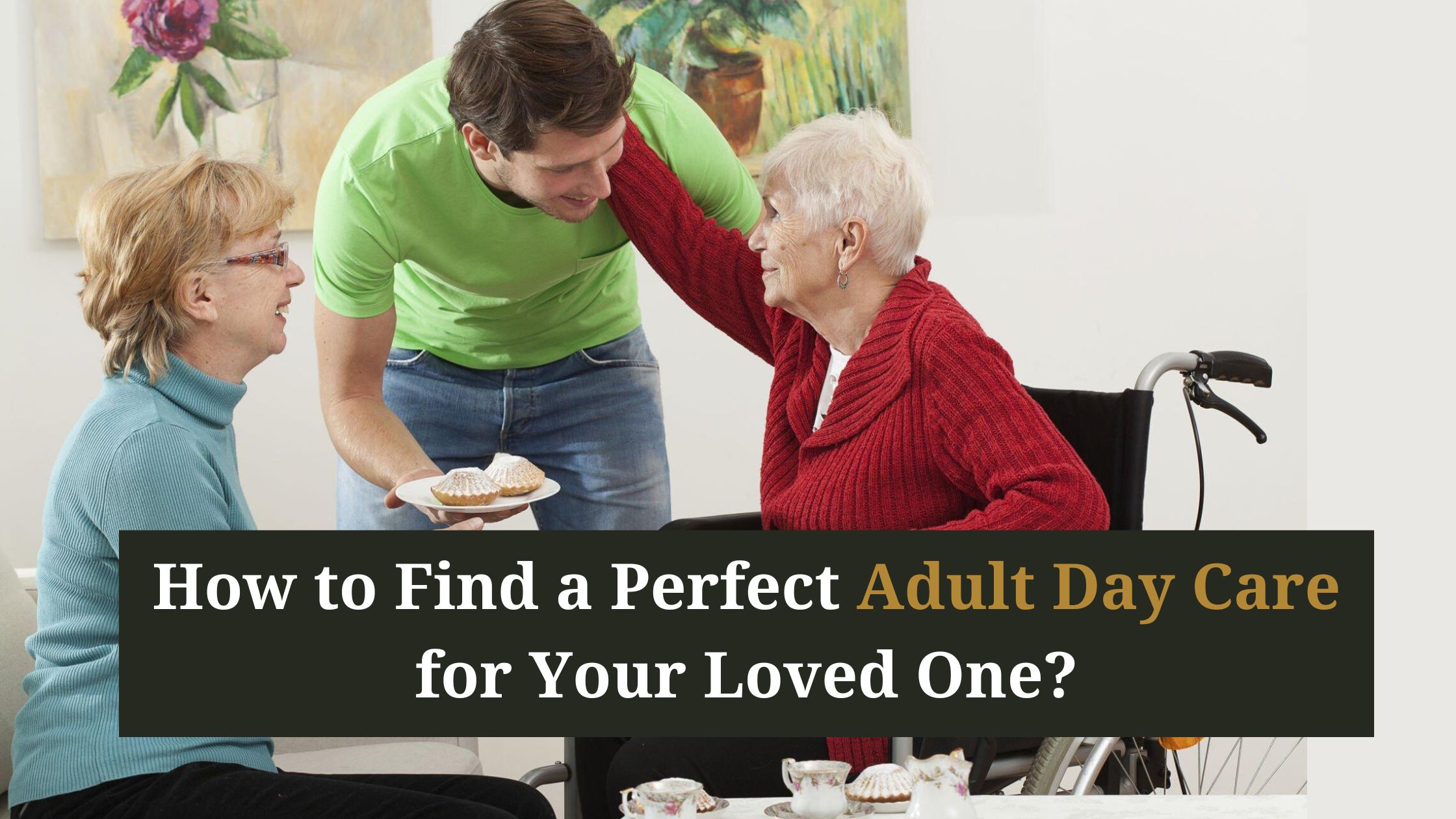 5 Tips to Find Perfect Senior Day Care Center
Finding a senior day care center is one of the hardest decisions anyone had to take. It's not easy to trust someone else to take care of your loved one. There are many different things to consider before selecting a community based adult service center. There are three types of adult day care centers available, here is the detail.
Types of Senior Day Care
        1. Social Senior Day Care
This type of day care center focuses more on socializing and activities. Members can take part in activities like a book club, field trips, bingo, and more. Social senior day care centers do have registered nurses and are located in close proximity to hospitals, but they do not have professional medical services.
       2. Senior Day Health Care Center
This type of day care center caters to someone with a health issue. They have more sophisticated healthcare equipment and qualified staff members. Senior members who suffered from a stroke or any medical condition need constant therapy and care. Older members and those who have serious medical conditions need ADHC centers.
        3. Specialized Adult Day Care Center
Older seniors who suffer from memory loss, cognitive decline, or diseases like Alzheimer's or Parkinson's require specialized care. This type of day care center has trained staff to help senior members with their day-to-day tasks and any medical needs. This type of day care center is better suited for senior members who have severe memory loss and other issues.
How to Find an Adult Day Care Center?  
        1. Find the Right Type of Care
Family members of seniors need to find the right type of care first. If the senior adults are healthy and do not need any type of medical assistant, choose social adult day care. If they require some degree of medical help and are not at any health risk, they can choose ADHC (adult day health care). If your senior family members suffer from diseases like dementia's, Alzheimer's, or memory loss, they could choose the specialized one.
       2. Research Day Care Centers
First, you need to find the suitable day care type, for that you need to research the perfect day care center. Search for the type of day care and location on the internet. Once you find a few locations, read more about their services and facility. Make sure to find details about licenses, and certifications are they regulated by a state agency? Make sure to find revives about the place and do research on any citations or complaints regarding the place and services.
       3. Visit The Place
It's always advisable to visit the place before making a decision. Make a call before the visit and you can get through a visit to the day care and meet staff members. Find all the relevant information from the documents they provide. Check the cleanliness of the place and staff behavior with the senior members.
       4. What Kind of Activities They Offer?
One of the key factors to remember is that all the senior members need to do some activities during their time. Make sure to find the list of activities from the day care when you visit.
        5. Cost Adult Day Care
The cost of community Based Adult Services is differentiated based on their location and the amount of care they provide. Before making any financial planning, make sure to call your insurance agent and ask them about the availability of any adult day care plans.
Conclusion
Most senior day care center offers a variety of services for the members to keep that occupied and happy. This will boost their morale and also provide them with company. There are many community Based Adult Services available throughout the country but Golden Years Adult Day Health Care is one of the best options. They are serving the community of California since 1991. They are one of the best adult day health care (ADHC) in the area.