Measures to Reduce Loneliness During the Holidays
by goldenUser ,December 23, 2022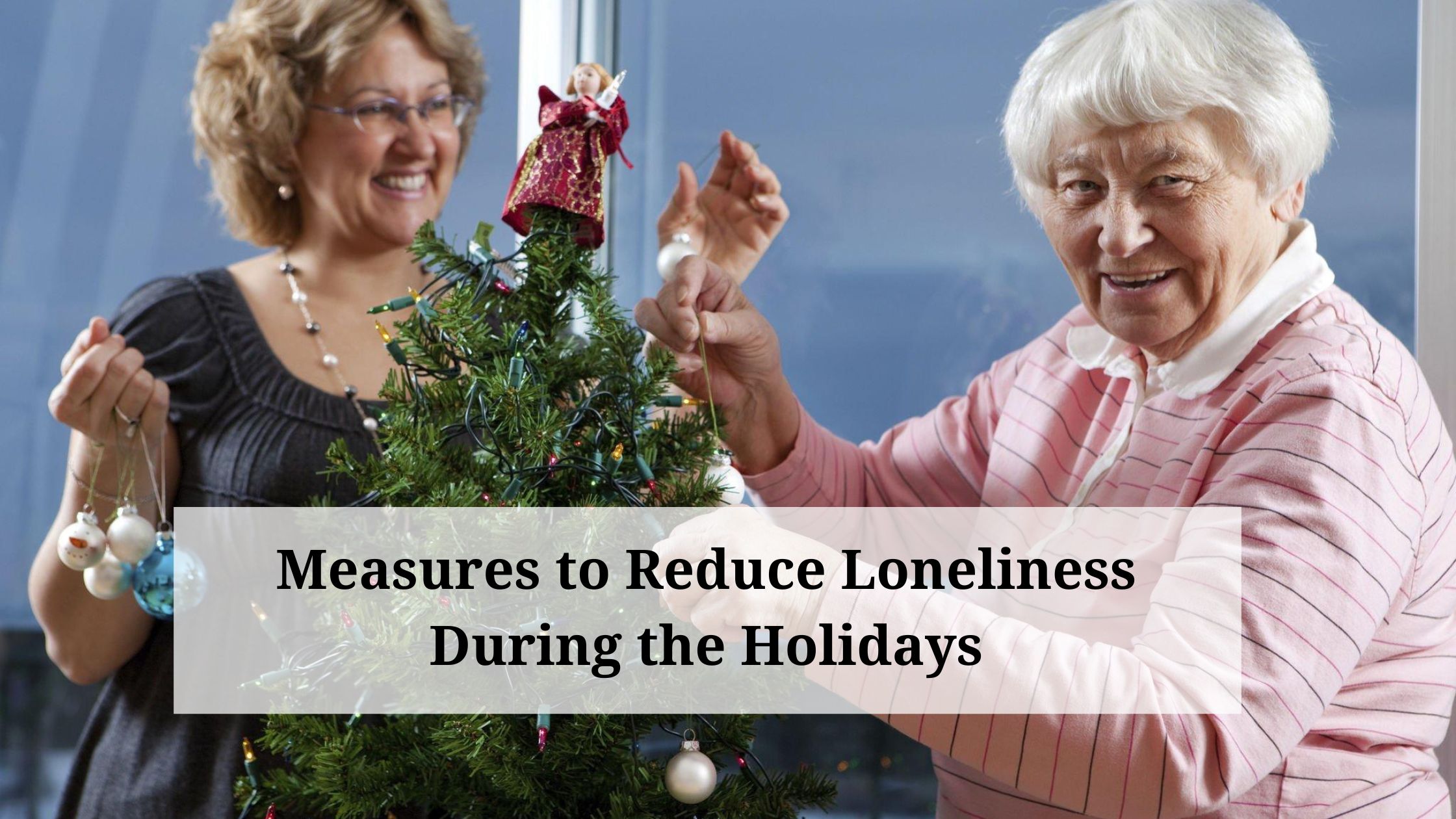 While many people enjoy the pleasure and celebration of the holidays, older individuals who live alone or don't have close friends and family may experience loneliness during this season.  
Consider these suggestions for decreasing loneliness and maintaining relationships with seniors if you are worried, they may be struggling this year and get the best services for adult day care in Arcadia. 
Why Seniors Feel Alone During the Holidays?
Even the healthiest seniors may deal with unavoidable losses as they age, despite the benefits of wisdom and experience. Family members and friends get sick and pass away. Energy and mobility levels frequently decline, leaving people with a sense of lost chances and independence.  
According to some reports, elderly individuals who lack social support are more prone to suffer from depression. For many older adults, the emphasis on family, friends, and togetherness at this time of year might heighten their sad sentiments.  
You may take action to cheer up an elderly parent, friend, or neighbor if you suspect they may be feeling lonely or melancholy. So, the following recommendations can help you feel less alone over the holidays: 
Pay Attention Actively 
Active listening is one of the best strategies for reducing loneliness over the holidays. Because they might not have many opportunities to converse with others, pay close attention when your loved one wants to chat or share a story. Your loved ones may overcome whatever negative they're going through with sincere, two-way communication.  
Set-up Outreach 
Lead the push for outreach among friends and family if the older adult in your life cannot afford the luxury of celebrating holidays with you in person. You can establish a phone schedule for family members to check in with the person over the holiday season.  
Provide Emotional Assistance 
Christmas cards are a beloved ritual for some people. However, if family members and pals die away, these letters can convey more negative news than good, making it challenging for your parent to take pleasure in this tradition. So, this year, as your loved one receives their cards, think of being there to soothe and support them.  
Adjust as Needed 
Many senior citizens might not feel as comfortable in large gatherings or have trouble hearing talks over the din of the crowd and loud music. Think about how you may modify your festivities to accommodate the elderly in attendance better.  
Carry on Food Traditions 
If it is safe to get together in person, prepare classic baked goods or sweets with your loved one. Bring familiar snacks that symbolize your holiday rituals for your seniors to enjoy and share with their friends if they dwell in an assisted living facility or nursing home.   
Search for new ways to have fun 
Instead of mourning what has been lost, look for ways to add new pastimes or events to your holiday schedule. Older folks who feel lonely can reengage with something they are enthusiastic about by choosing a Christmas play to attend each year to attempting some new festive dishes.  
Spend precious Time with Them 
Spending quality time with a senior this holiday season is the most crucial thing you can do to help them feel loved and included. Take a look at family photographs, watch movies, listen to holiday music, or make crafts with your family.  
Wrapping it Up: 
Golden Years Adult Day Health Care offers community-based adult services (CBAS) for people looking to live a whole and healthy life. We offer therapeutic and recreational services to persons aged 18 and older with physical, mental, or other medical issues.  
Our adult day care services in South Pasadena are the perfect way to enjoy all the holiday-themed cultural programs the city has to offer. We have many different transit options available so that individuals can watch their favorite program or meet up with local friends and family at their leisure. 
Regardless of the season, we are available to respond to your inquiries and demonstrate the unique qualities of our neighborhood. Get in touch with us whenever it is convenient if you have any questions about the upcoming holiday activities at Golden Years ADHC.