Steps to Find Long Term Care for Seniors with Alzheimer's
by goldenUser ,January 13, 2023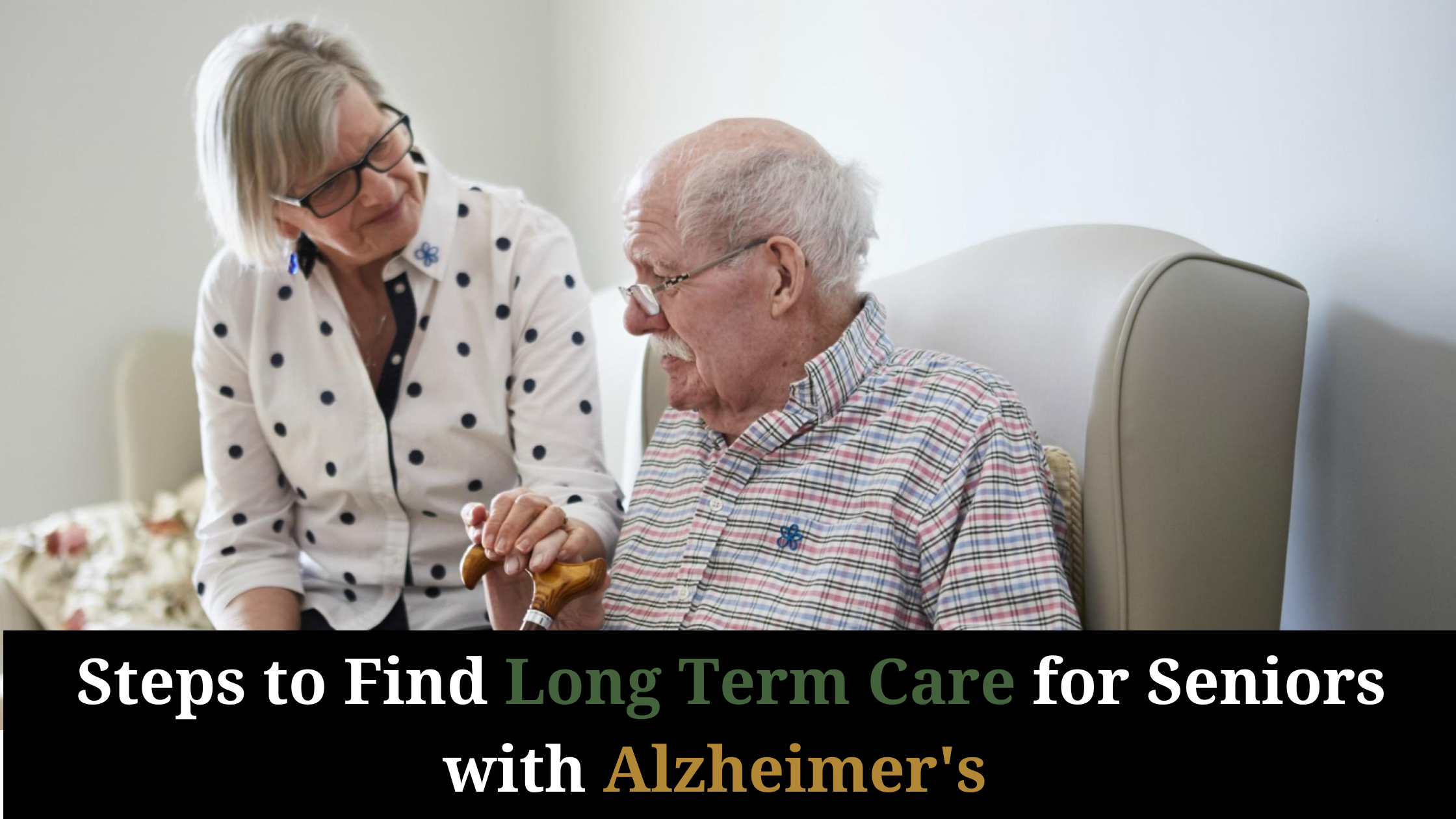 Family members and caregivers often feel perplexed about the idea of long-term care living. They want to take care of their loved one in old age and provide all the care they need. However, as senior adult gets old, they face lots of medical issues like Alzheimer's. Taking care of a person with Alzheimer's is not easy and often required lots of attention and training. That's why adult health care living facility is the best option for them. They can also spend time in Arcadia Health Day care for seniors during the day and socialize with others. Here are the steps to find long term care for seniors with Alzheimer's. 
Steps to Find Long Term Care for Alzheimer's Patients
1. Finding the Right Type of Place
One of the most important steps for finding care is to know which type of place is suitable for Alzheimer's patient. There are quite a few options but its boil down to one question, is the place equipped to handle all the needs of Alzheimer's patients. Here are the options, 
Assisted living provides care and support to those who cannot take care of themselves. Some assisted living facility offers special unit for people with Alzheimer's. In assisted living provides separate living facility and trained staff available to them at all time. 
Continuing Care Retirement Communitie
CCRC are all inclusive living facilities for senior adults. They provide all types of services including meal, housekeeping transportation and more. They also have health care facility equipped to deal with Alzheimer's patients. CCRC offers lots of features but they are a bit expensive as well. 
Group homes are same as assisted living but they offer less services. It's a small-scale operation of assisted living. Every person has their own rooms or apartment to live and stay in a community. some group homes also offer services for Alzheimer's patients with extra charges. Some of the group home might be unregulated, so make sure to check all the credential before approaching further. 
Nursing homes are for those seniors that requires care faculties. Senior adults with chronic disease like Alzheimer's and others are better suited in nursing home. They provide 24 hours assisted and they are medically equipped to deal with any medical emergency. 
2. Do a Thorough Research
Making long term care arrangement for your loved one with Alzheimer's is not as simple as any senior adult. Do online research and check national institute of aging website as well. Ask Alzheimer's support group members about long term care facility.  
You can find different type of care facilities in your area. Make sure to check all the details like credentials and certifications. Call them in advance and set up a visit to the place. Find out the total cost of living and do they accept insurance, Medicaid or Medicare. 
3. Visit the Place
When you find a suitable care facility, visit them multiple time at different time. Make sure to check all the services they offer, especially to a person with Alzheimer's. Ask them questions about activities, medications, how many staff members are available and is there a doctor in facility that can take care of any medical emergency. Make sure to check all the details about Alzheimer's care and how do they take care of doctor's appointment visits. Make sure to check that residents have access to Community Based Adult Services or any type of day care. 
4. Make the Move
Once all details are finalized, you can take your loved one to the long-term care center. Make sure to answer all of their questions and help them pack with all the essential. Moving is stressful for any senior, especially for those who have Alzheimer's. Be patient and help them with everything. 
Conclusion
It's a difficult decision to move your loved one to a long-term care facility. However, taking care of seniors with Alzheimer's is a full-time job. In living facility, seniors have company of others like them and they can spend time in Arcadia Health Day care for seniors. They are also medically equipped to deal with any emergency and provide a routine to their members which allow them to stay independent and happy.