Top Reasons Why Adult Daycare Is Safe and Beneficial for Adults Socially
by goldenUser ,December 8, 2022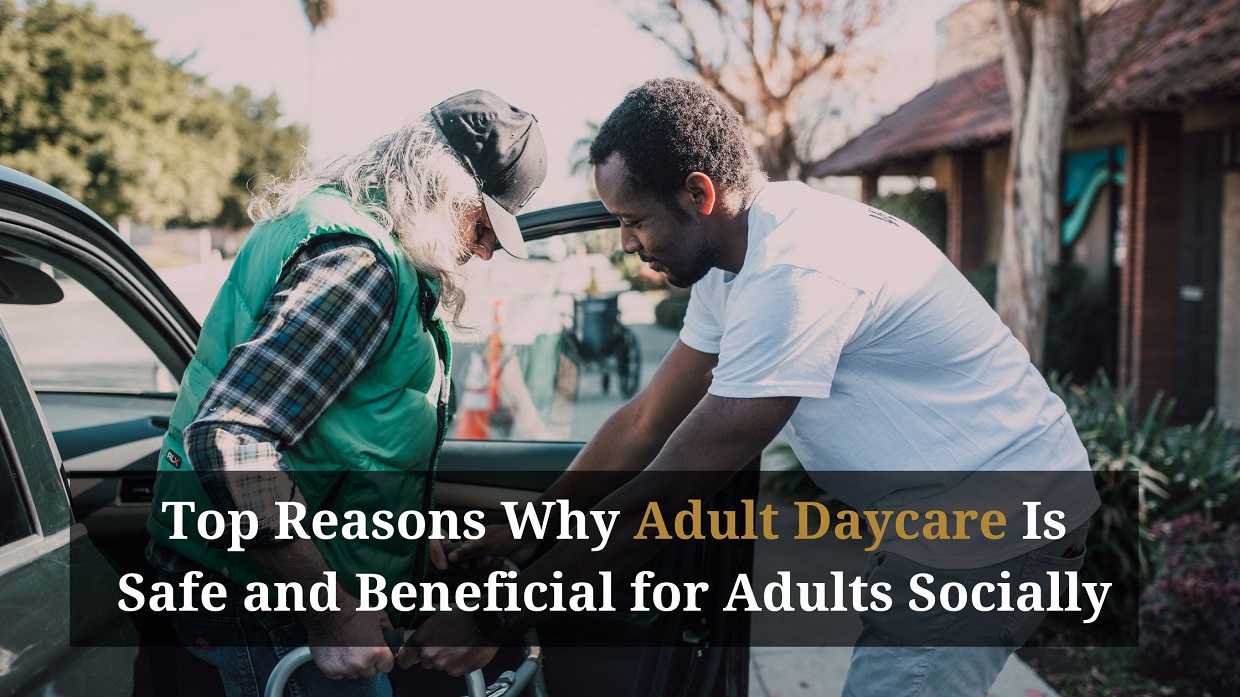 Adult daycare is a professional care service designed to provide older adults with the supervision and care they need during the day. Adult day health care Centers also allow seniors to socialize and enjoy planned activities in a group setting. This can be a great relief for family caregivers who can be rest assured knowing that their loved one is in a safe and supportive environment.   
Adult day centers provide care and companionship for older adults who may need help or supervision during the day and offer more intensive health services and therapeutic treatments for those with severe medical conditions. These centers allow aging adults to interact with other people their age while receiving the level of care they need to maintain their health and well-being.   
Services Provided by Adult Day Health Care
Personal Care  
The adult daycare provides good personal care to the adults. Caregiving can be a full-time job, and it's important to ensure you're taking care of yourself. Adult day care service can help you focus on your health and lower stress levels while you continue providing quality care for your aging adult. In addition, this service will give you a chance to rest and spend higher quality time together after taking those much-needed/deserved breaks.  
Health Services  
Approximately 80% of older adults have at least one chronic disease, and 77% have at least two. With this in mind, it's evident that these seniors will need more healthcare attention to address their medical conditions. In adult daycare services, the caregiver takes care of the adult's mental and physical health. They offer them physical support through regular activities, which keeps their mind and body active. They give them a peaceful environment where elderly people can have a good and joyous time.      
Nutrition
Good nutrition is essential for adults since it helps to keep them healthy and active. Community-based adult services consider nutrition to ensure that elderly people are getting the right kind and amount of food. A proper diet is assigned to each individual according to their health condition, which they should follow. The caregivers at adult daycare centers give the food that elderly people need to stay healthy. They plan their diet according to the adults' routine, ensuring they get all the vitamins and proteins they need.     
Social Activities  
Healthcare centers usually plan seniors' activities based on their abilities and health. This can include arts and crafts, music, mental stimulation games, discussion groups, holiday celebrations, and local outings. Doing these activities gives elderly people joy and a positive outlook. The healthcare centers make sure to keep the adults engaged in activities, so their days are productive. By doing these activities, they can interact with other people and enjoy the social environment also.  
To Sum Up 
Being a family caregiver is a demanding job. It's important to remember to take care of yourself and your elderly family member. Enrolling your senior family member in an adult day care facility can help to preserve your mental, emotional, and physical state.  
If you or a loved one is interested in learning more about adult day care facilities, please visit the Golden Years Adult Day Health Care in Hacienda Heights. We're here to help you and your family through this difficult time.