What are the Social Services for Senior Person Living Alone?
by goldenUser ,October 31, 2022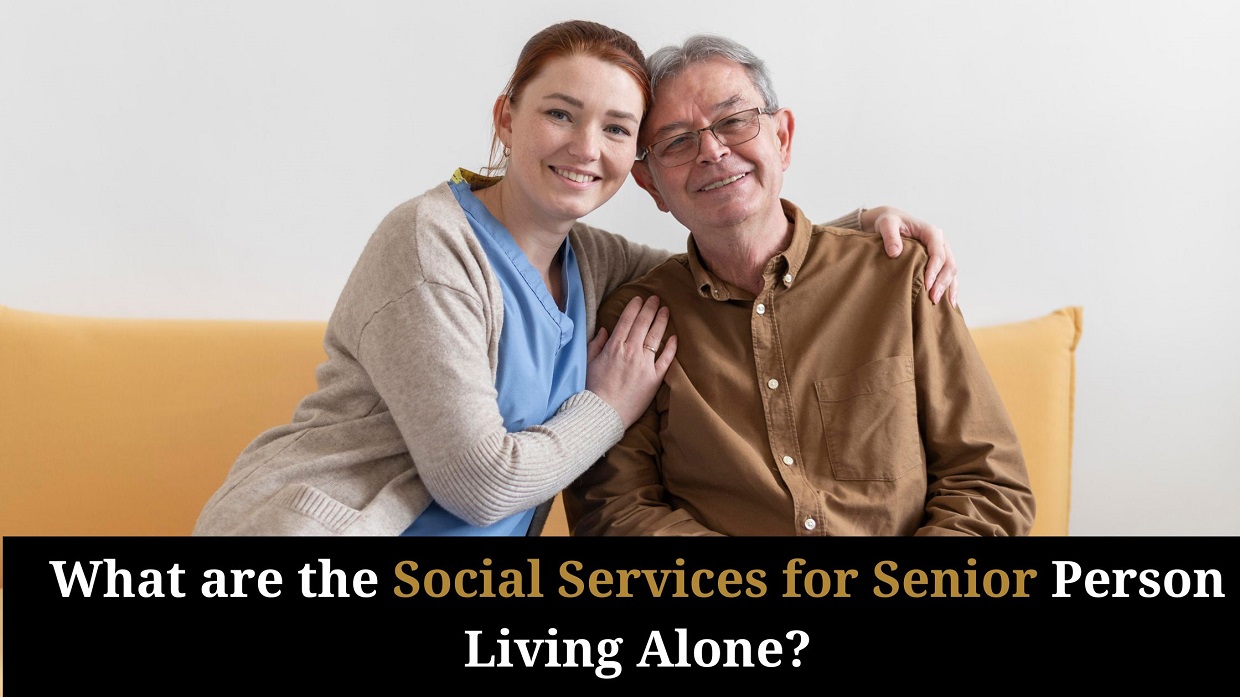 The need for Social Services for Seniors is considerable due to the aging population. Over the past few decades, there has been a tremendous increase in life expectancy. And generally speaking, that means more assistance is available than ever for seniors and elderly folks living at home.  
However, with some help, elderly services can occasionally be more accessible, especially when using government services. The complete list of what social services for the elderly can do is much longer, but that is only one of the many things they can do.  
What Do Social Workers Do for Elderly Adults?
Many individuals believe that social workers are in charge of protecting children who are at risk. However, social workers are prepared to assist many clients, including the elderly. Additionally, senior social workers can contribute in enhancing other senior citizens' lives. That covers a broad spectrum of aging-related issues.  
It's crucial for a geriatric social worker to keep up with elders in their neighborhood in taking initiatives. This enables them to assist senior clients in navigating the occasionally complicated government bureaucracy. And that makes it easier for seniors to access many crucial programs.  
Seniors are far more likely to fall victim to fraud because people grow more trusting as they become older. This includes various Medicare scams, funeral scams, mortgage scams, telemarketing scams, investment scams, prescription medicine scams, and obviously online frauds.  
People don't report this fraud because they don't know where to turn, are embarrassed about falling for it, or may not even be aware that they've been a victim. Social workers for the elderly are obligated by law to report suspected abuse and are frequently educated to recognize it. As a result, they can act as one of the first lines of defense against elder abuse and other fraud-related crimes.  
How To Find a Social Worker for Elderly Loved Ones? 
Every state has a separate organization in charge of overseeing senior citizens. A nearby agency for the elderly can help you locate a senior social worker. An additional choice is to look through day care for adults. These organizations for professionals give you access to a database and directory of social workers and other geriatric care managers in elderly care Arcadia.  
Every state has a local agency on aging or something comparable. These organizations can offer a range of essential services such as advice on insurance, help with transportation, care management evaluations, nutritional delivery and counseling, caregiver education, and, of course, an answer to the query of where to find an old social worker. 
Reporting Concerns About Social Services for Seniors 
Reporting abuse-related concerns are crucial. Problems that do not pose an immediate threat to your safety can nonetheless be reported to the police. You should call the police right away if you think someone is in urgent danger. However, in some circumstances, getting in touch with your neighborhood long-term care ombudsman or adult protective services is best.  
Senior Social Services for Elderly Adults 
Social workers help identify senior problems and create practical solutions, whether working with children or adults. Golden Years ADHC provides such services for senior care and more. Reach out to us for more information.