4 Mealtime Suggestions for Caregivers and the Significance of Nutrition
by goldenUser ,October 27, 2022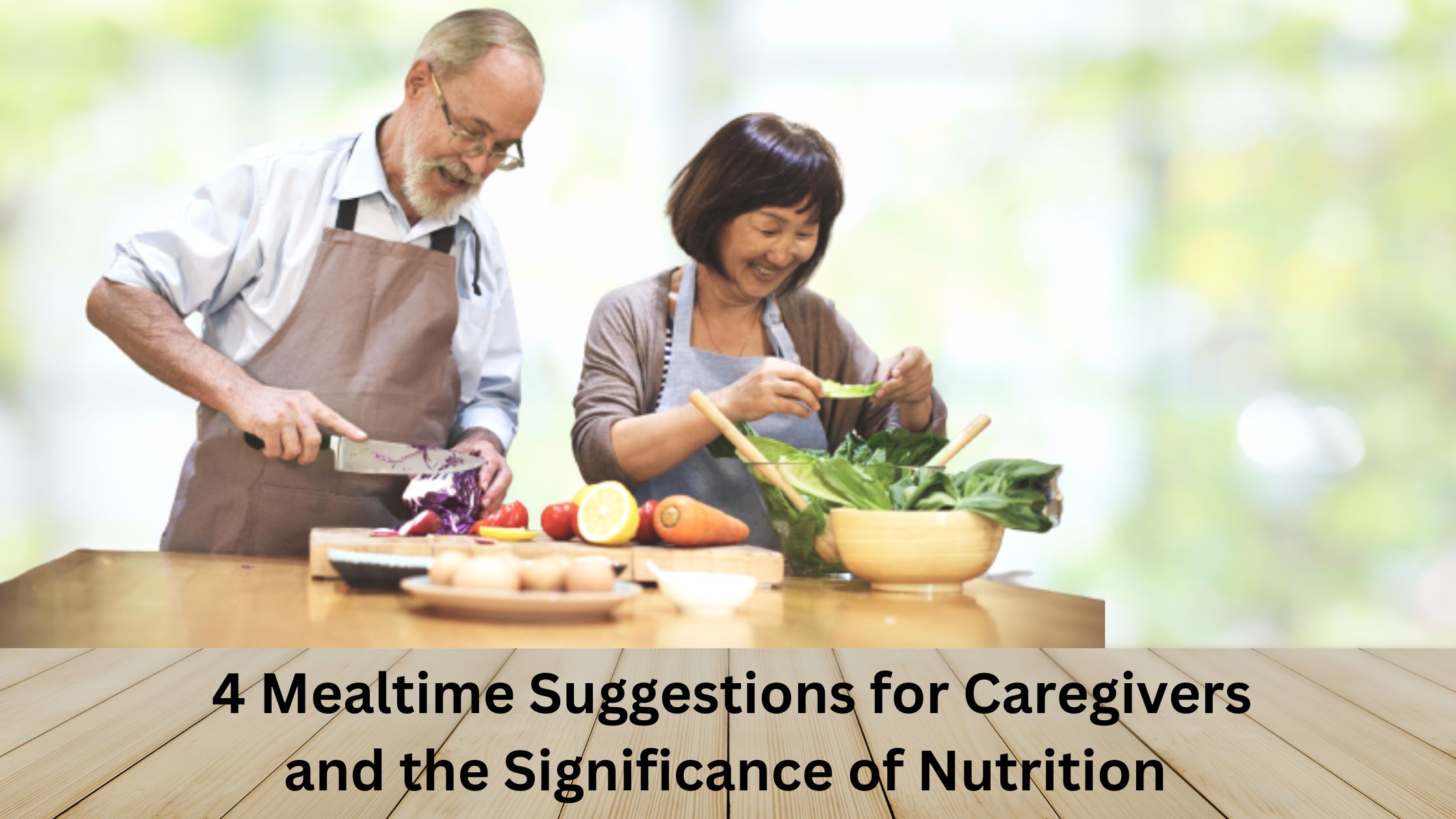 We all want to be the perfect caregivers for our loved ones. One of the essential aspects of being a caregiver is to take care of the person's nutrition by giving them proper food.
A healthy diet is crucial for seniors since it can help prevent many chronic conditions. Additionally, it may improve their moods and energy levels as well. However, it can be challenging to understand their unique needs, allergies and intolerances.
Some illnesses may make your loved one's behavior irregular, and serving meals can be even more difficult because it is difficult to understand their choices and preferences. There are many ways you can assist a loved one who is having trouble eating a balanced diet.
In this post, we'll discuss the importance of nutrition and how to make mealtimes fun and nutritious for the loved one when you take care of them. Connect to the right caregiving services in Arcadia company to get tips and hints on offering healthy food.
This article will thoroughly explain why nutrition is crucial for adults and how you can manage loved ones' dietary needs as a caregiver.
The Importance of Nutrition for Elderly and Ill Adults
Our bodies' capacity to absorb nutrients from meals declines with age. Adults who are becoming older could also be less active or may have less appetite. Older persons are hence at high risk of malnutrition.
There are some significant ways to take care of their nutrition. The daycare for adults has a team of perfectly knowledgeable employees who care for every adult's nutrition.
Problems Caregiver Face in Offering Meals 
Making meals for the elderly and ill persons presents several difficulties for caregivers. It could be challenging to encourage them to consume enough of the right foods due to poor appetite, swallowing issues, dental issues, and other factors. As a result, meal preparation may require caregivers to think outside the box.
Meet Golden Years ADHC, a fantastic place for elderly care in Arcadia, where the expert professionals meet the proper nutrition need for the adults. Here are the four major points you need to know as a caregiver to give nutritious food to your loved ones.
1. Make Sure the Food Is Tempting and Nutritious      
It will be challenging to convince the person to eat more healthfully if the pantry is stocked with unhealthy junk food and the freezer is stocked with convenient microwaveable meals. Instead, stock up on wholesome meals and snacks that the person would love. Additionally, ensure to provide a variety of meals at each meal, including at least one source of whole grains, fruits, or vegetables and one source of lean protein.
2. Encourage Eating Modest Meals All Day Long 
The Golden Years Adult Day Health Care Arcadia's caregiving service place has the whole idea of offering modest meals to adults regarding their health. It's sometimes preferable to push older individuals to eat smaller meals more frequently because they often have problems digesting large meals. This will allow them to get the necessary nutrients without feeling overly weighed down at any one time.
3. Give More Liquid Refreshments
Offer the person liquid vitamins like shakes or soups if they are having problems swallowing solid food. These are frequently simpler for older folks to digest and can be loaded with nutrients. Additionally, liquid meals have more water, which might aid with hydration maintenance.
4. Serve Appealing Food 
Serve favorite foods on attractive plates and flatware to make meals more inviting and pleasurable. We all enjoy our food more when it looks great, so taking the time to make the meal or dishware served more appealing can go a long way. This is the most thoughtful way to do nutritious food to adults.
Final Thoughts
Many caregivers may find mealtime to be bothersome. It is possible to easily strike a balance between the needs for nourishment, enjoyable mealtimes, sensitive stomachs, and other factors.
We hope that joining Golden Years ADHC, an awesome senior day care service in Arcadia, will encourage your loved one to consume a healthy, balanced diet. We sincerely hope that these suggestions will help you and your loved one enjoy meals more conveniently.