Senior Day Care Fills the Void Between Adults and Their Caregivers
by goldenUser ,August 17, 2022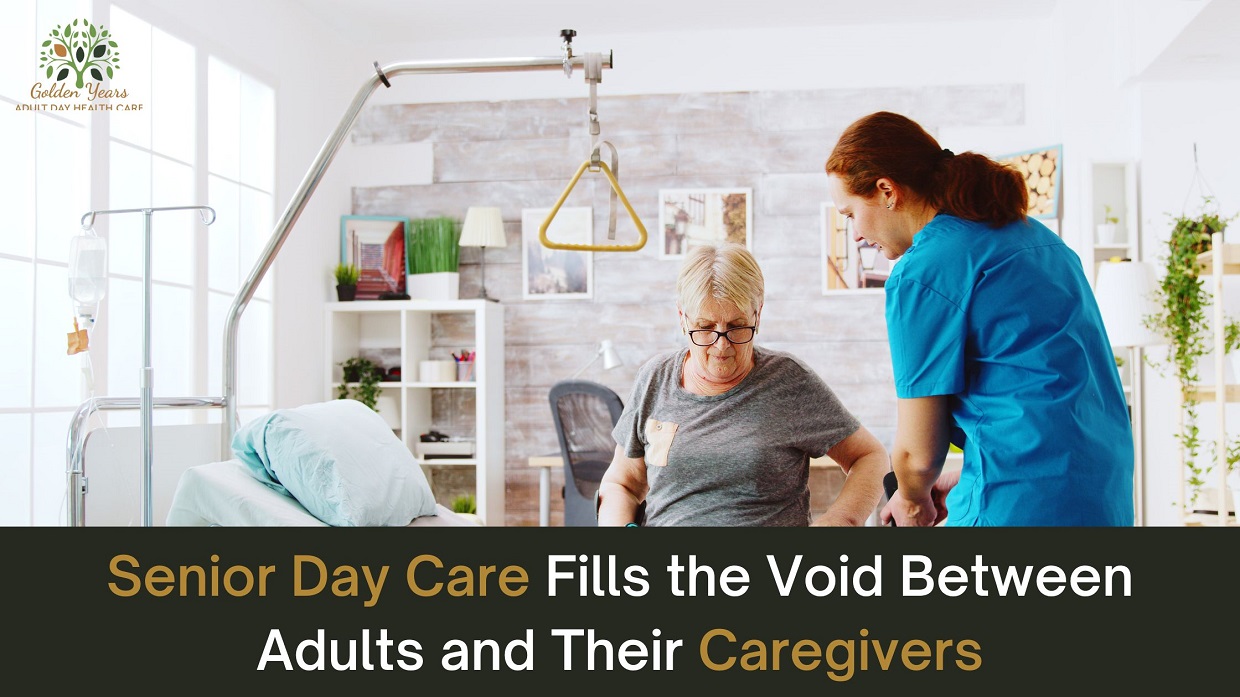 Central seniors are interested in staying in their houses as they gradually age. Due to this, caregivers often struggle to fulfil their loved one's requirements and still spare time for work, family time, hobbies, etc. Caregivers can get overburdened very quickly. Reaching out for help before you get burned out is essential.   
Although in-home care is a great option, some families are reluctant to let a stranger into their house, and not every senior is a good fit for the one-on-one setting. It is common to ask other family members and friends for help, but they all have demanding schedules and can only provide so much of their time. The only other choice would be to relocate to a senior living facility. Still, Senior Day Care is a sort of respite that sits in the middle of the elder care continuum and enables elders to remain in their homes.  
The Benefits of Adult Day Services   
Adult day care is a win-win solution to the infamous respite care dilemma many older adults and caregivers encounter. Many adult day care facilities and services offer activities, personnel, and furnishings tailored to elders' varied levels of care. There is plenty of staff supervision and maintenance, and attendees are free to interact and participate in whatever they like.  
An elderly parent may be cognitively intact but lack outside engagement and structure, making them dependent on their primary caretaker for all their social interactions. They might be able to make new friends, indulge in hobbies they love, and rediscover some meaning in their lives by spending a few days a week at a senior care center.  
Programs often provide transportation, meals, a quiet place to rest, and a variety of activities under supervision. Some facilities can take care of the more stringent care requirements of older adults with dementia, incontinence, diabetes, or mobility problems. These facilities sometimes called adult day health centers (ADHCs), including health monitoring, physical therapy, increased security to stop roaming, assistance with using the restroom, and even bathing. Most ADHCs have a nurse on staff or are available for on-site drug administration.  
Adult day programs can be a lifeline for caregivers for elderly who require rest or have to go back to work. Feelings of shame and stress are frequently brought on by leaving elderly family members alone at home while watching television. Staying at home alone is typically not an option if a loved one has Alzheimer's or another type of dementia. In addition to enhancing the lives of their loved ones and enabling them to continue living at home in the community, adult day care center in Arcadia can offer caregivers the help and peace of mind they require.  
Despite the ambiguous language, adult day programs have long been kept a secret. There are way too many folks who are unaware of this care alternative. Remember that not every type or provider of elder care will be right for you, just like with most other types of care. One facility can be ideal for confident older adults but bad for your loved one. This does not imply that adult day care is a terrible idea or that this particular provider is deficient.  
You can locate a good fit by carefully evaluating your loved one's needs and looking into day programs in your region. Visit the places and talk to the employees about their services. Visit at various times of the day to see how things look and get a sense of the vibe. Likewise, always check your references. If your elder adjusts successfully, you'll have another care alternative to aid you on your caring journey.   
Conclusion  
We have mentioned how our adult day care services can be a good bridge between adults and caregivers. To make their old age easy, comforting, and full of activities with proper care, put them in the best community-based adult services like Golden years.