Adult Day Care: Everything you Need to Know!
by goldenUser ,January 18, 2022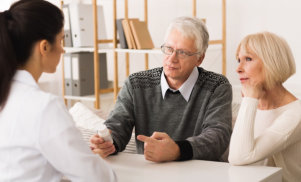 The elderly require more care which is not always possible in their home, especially when they live by themselves or do not have anyone to tend to them all throughout the day. The ideal solution is to resort to seeking professional help. An adult daycare center is a perfect solution for this. This is the place with highly trained and professional care workers who can tend to their every need. It is also a place where they can socialize with other elderly and participate in planned activities.
Besides games and socializing, they can also receive medical assistance and help with other issues like physical, speech therapy, occupation, and more. Places like these will organize special programs for mental and social stimulation as well. This article provides more information about adult day care centers.
Common Services Offered by an Adult Day Care Centre
Adult care centers offer a wide range of services to suit the many different types of requirements the elderly might have. It might be that the caregivers require a break or it might be that the elderly require special care or assistance. Here are some of the common services offered at such a center:
Social activities: Special social activities are planned every day considering individual and group needs. These activities are specially designed to help improve health and allow the elderly to exercise their skills. This can be activities like arts, crafts, music, sing-a-long, games, etc. It is also not uncommon for them to arrange reading sessions or movie watching sessions and organize birthday celebrations.
Nutritious meals:  With licensed dieticians specially trained to design a notorious meal for the elderly this is the best place for the elderly to get a good and healthy meal. This is also the ideal place for dietary consolation, nutritional education. One case expects a healthy breakfast, lunch, and snack.
Special care: Some people require special care like help with routine activities, grooming, bathing, hygiene, walking as well as feeding. Special personnel who are trained to provide such services offer this type of assistance. 
Health care: The elderly are more prone to diseases hence often need special care. A care center like this will usually be well equipped to provide medical assistance and appropriate health services. This can include duties like symptom management, therapeutic services, vision screening, hearing, blood pressure monitoring, and more.
Transport: The elderly often find it hard to move around and socialize. On the other hand, care centers are well equipped with special transport services and tools to transport them. This can be for a casual outing, social visit, or even shopping.
Constant supervision: It is usually not a good practice to leave the elderly without anyone looking after them. This type of place tends to have special supervisors who are well trained to keep a sharp eye on everyone and provide assistance if necessary. 
Recreational activities:  Regular activities are key to ensuring one remains active and well. This usually includes activities like crafts, cooking, exercise, field trips, parties, pet therapy, games, and much more.
Rehabilitation: Getting old also means having to wait longer to recover. Places like these tend to organize special medical sessions to regain strength, independence, communication, and skills. Customized exercises are designed for individuals or groups that might also implement the use of special equipment. The well-trained personnel can offer help with physical therapy, occupational therapy as well as speech therapy.
Nursing care: Special nursing care to increase the level of health & wellbeing. This can be helped with medications, personal care, as well as education, and other groups.
Social work: Social work sessions are targeted at people with special requirements. It usually includes psychosocial assessments, individual counseling, family counseling, support groups, etc.
Importance of an Adult Day Care
Caring for the elderly is a full-time job and is one that cannot be accomplished easily. It will usually take the help of a dedicated person who is well trained in relevant skills to help with this. It is not sufficient to simply hire good care, at times it is also essential to provide a good, safe & secure environment. They have a better chance of removing in a friendly environment like this; one with meaningful social interactions as well as expert assistance from expert nutritionists, with physical help.
A place like this is better equipped to spot and treat physical, mental, and other health issues. They are also better placed to monitor the person for further complications or health issues.
Interesting Facts & Statistics
Size of adult daycare marketing in 2020 was 4700 million USD while that in 2012 was 3800 million USD. This is expected to rise to 5200 million USD by 2022.

Popular care services offered by such centers include medical care, recreation, supervision, meals, exercise, respite care, education, counseling.

82% caregivers provide care for one other adult, 15% for at least 2 adults, 3% for more than 3 adults.

65% of care recipients are female with the average age of 69.4.
What to Expect?
There are many care centers all around the USA offering professional services to people in need. Golden Years Adult Day Health Care is one such place. We are a fully licensed and qualified care center offering community-based adult services. Some of the services we provide include individual assessment, professional nursing services, physical occupational, and speech therapies, mental health services, and more. Our therapeutic and recreational services are for any adult over the age of 18 with physical and mental impairments or some other relevant medical conditions.
The main services being offered here are nursing care, rehabilitation, nutrition, social work, and transportation. However, you can expect several other services like movie nights, fashion shows, group exercise, beauty services, birthday parties, dancing sessions, and much more. Golden Years ADHC is a place with tons of resources; contact us for help with the elderly.