Things To Consider Before Choosing The Right Adult Day Care For Loved Ones
by goldenUser ,June 2, 2022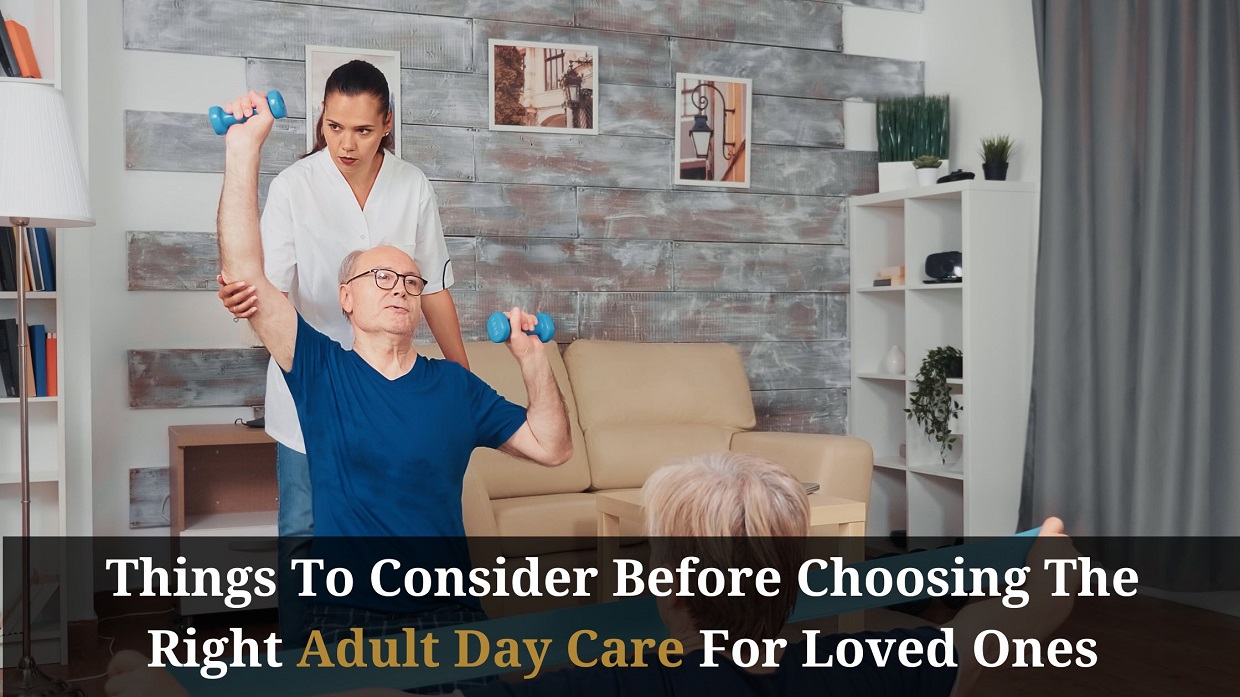 In today's world, because of our hectic lifestyles, most individuals entrust their elderly relatives to adult day care centers. Aged adults require extra support and assistance from their families in order to enjoy the final years of their lives. Adult day health care centers focus on providing care and companionship to senior persons that their busy families cannot supply. It's an ideal alternative for the elderly, as they may benefit from socialization, as well as amusement and nutritious meals, all in a constantly supervised and safe atmosphere.
It's no surprise that these services are in high demand because they provide a valuable contribution to any local community or neighborhood. They bring an astounding number of benefits to many households. However, families who are unable to provide proper care for their elderly loved ones must make use of these services. This article provides more information on how to select one.
Important Factors to Consider
Before deciding on an adult day care center, there are a few things to think about:
Qualified staff:

Checking whether an adult day health care center has qualified staff or not, is one of the most important tasks. It should have employees who are properly qualified and knowledgeable about day care policies and procedures. Caregivers should be able to entirely trust the center's staff to offer skilled care and polite treatment for their parents, spouse, or friend. The team recognizes the requirements of their patients in specific areas of activity and functioning since the care plans are meticulously developed.

Well-furnished facilities:

To accommodate a large number of older individuals, good adult day care centers must be big and well-furnished. It should contain enough rooms that are generously furnished and decorated to suit the tenant's needs and preferences. They should also have hazard-free areas with enough lighting which is secure and have solid railings. Also, provide constant supervision in the bathroom, particularly for the elderly. Medical equipment and licensed medical specialists with experience dealing with disorders such as Alzheimer's and dementia, among other ailments, should also be available.

Planned Curriculum:

A reputable adult health day care center should include entertainment, organized activities. It should have a curriculum to keep seniors fit and active in their daily lives. They should also be encouraged to participate in social and educational activities such as games and exercises. Carpeted flooring is always necessary to protect elderly individuals from significant harm or damage if they slip or fall. A risk-free outdoor exercise area and the garden area should be large enough for everyone to enjoy plenty of sunshine and leisurely strolls. People suffering from major illnesses such as Alzheimer's require special rooms where they can come and go without disturbing others.

Detailed policies And procedures:

 Every adult health day care center should have a comprehensive day care policy and procedure program that includes health care services. Based on a doctor's suggestion, health insurance approves the number of days. Homecare and other comprehensive insurance that benefits adult health care facilities should be included in the terms and conditions, but the number of coverage varies by policy. Veterans can benefit from reputable adult day care centers especially if they meet all of the criteria for VA benefits eligibility.

Dedicated staff members:

This is one of the most crucial aspects that will not be listed elsewhere, particularly in the contract or terms and conditions section. However, every family must have a day care center for their elderly loved ones where the staff is dedicated to giving the greatest care and services. It is critical to read all web reviews and testimonials when making vital inquiries regarding adult health day care services.
Golden Years is the best adult day care center in Arcadia, covering all the above aspects perfectly. It is one of the most reputed social and health care providers, ensuring high-quality service and consistently improving social care and services. With the help of their experienced staff, they pride themselves by delivering health care services to adults, especially the elderly at their center.
Related Article: –
How Do I Find An Adult Day Health Care Program In California?
7 Important Caregiver Duties