Do Adult Day Care Centers Offer Long-Term Service?
by goldenUser ,June 15, 2022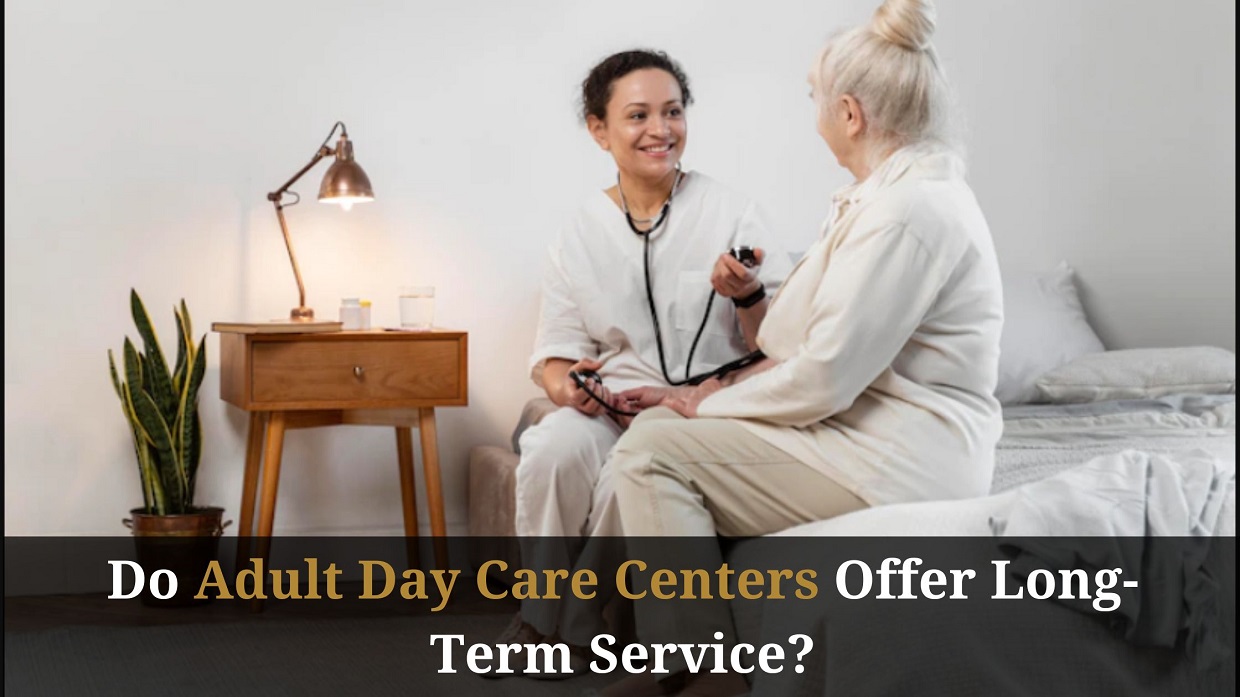 There are many types of adult day centers offering a wide range of services. The elderly require more care and support. For some, it is a health issue, while for others, it is an inability to perform basic functions themselves. There are also those who require help with other types of services like transportation, socializing, nutrition, etc.
At times the seniors opt for an adult day healthcare center exclusively to participate in the various activities such care centers organize. There are also long-term care centers offering help and support for a long duration. Depending on the nature of your requirement, it might be a good idea to plan for this type of service. This article provides more information on longer-term care center services.
Benefits Opting for Long Term Care
The elderly require our help and support in many different ways. It is highly likely that the working professionals are unable to devote sufficient time to taking care of the elderly. The best solution is to opt for a daycare center that offers a wide range of services. There is also the option of long-term care. In fact, several families opt for this solution here. Here are a few statistics that suggest the same:
Approximately 70% of the seniors over the age of 65 are likely to require long-term care services.

7 of 10 the elderly worldwide will require long-term care.

Approximately 8.3 million people received long-term care in 2016.

78% of the 3.9 million Americans in care centers opt for long-term care (like for 100 days or more).

Health issues in the elderly include 55% with high blood pressure, 27% with depression, 20% with diabetes, and 12% with Osteoporosis.
Here are some of the benefits long term caregiver services for seniors:
The main aim of this type of place is to provide a homelike environment for the elderly to relax, enjoy and socialize.

Such centers tend to have a high staff-to-patient ratio, with each patient getting personal attention at fixed times during the day.

These places have the resources to meet the special requirements of the elderly.

Facilities like these are well equipped to offer medical assistance and nursing services as well. This is beneficial to the elderly with health issues.

The staff at the adult care center will also provide timely medication.

It is a massive emotional relief for the friends and relatives to ensure the elderly are well cared for throughout the day.

They provide long-term physical care for seniors.

The quality of care will be higher since this is a place that is dedicated to providing care and support, unlike the relatives at home, who do not have sufficient time to devote to the care of the seniors.

This also means relatives and friends do not need to worry about the meals. Places like these provide nutritious food, personal hygiene services as well as assistance with basic needs. 
Common Services Offered at an Adult Day Healthcare Center
Adult day health centers arrange several activities to ensure it is not all dull and boring as well as to get the elderly involved in various activities and socialize. This includes arts and crafts, music & dance, bingo, domino, movie nights, cultural celebrations, and more. 
Golden Years Adult Day Health Care is one such place that offers the perfect solutions for the elderly. Friends and close relatives can select the best plan for the elderly for high-quality day care that also includes medical support and healthy practices. We offer a wide range of services like nursing, rehabilitation, nutrition, social work, and transportation services. Get in touch with us to know more about our services and how they can be beneficial for you.
Relevant Blog: –
7 Important Caregiver Duties
What Are The Services Offered In Adult Day Health Care?
(Source: https://www.genworth.com/aging-and-you/finances/cost-of-care.html
https://www.cdc.gov/nchs/data/series/sr_03/sr03_43-508.pdf
https://www.cdc.gov/nchs/products/databriefs/db404.htm)