Geriatric Loneliness: 3 Ways to Improve Your Quality of Life
by goldenUser ,December 29, 2022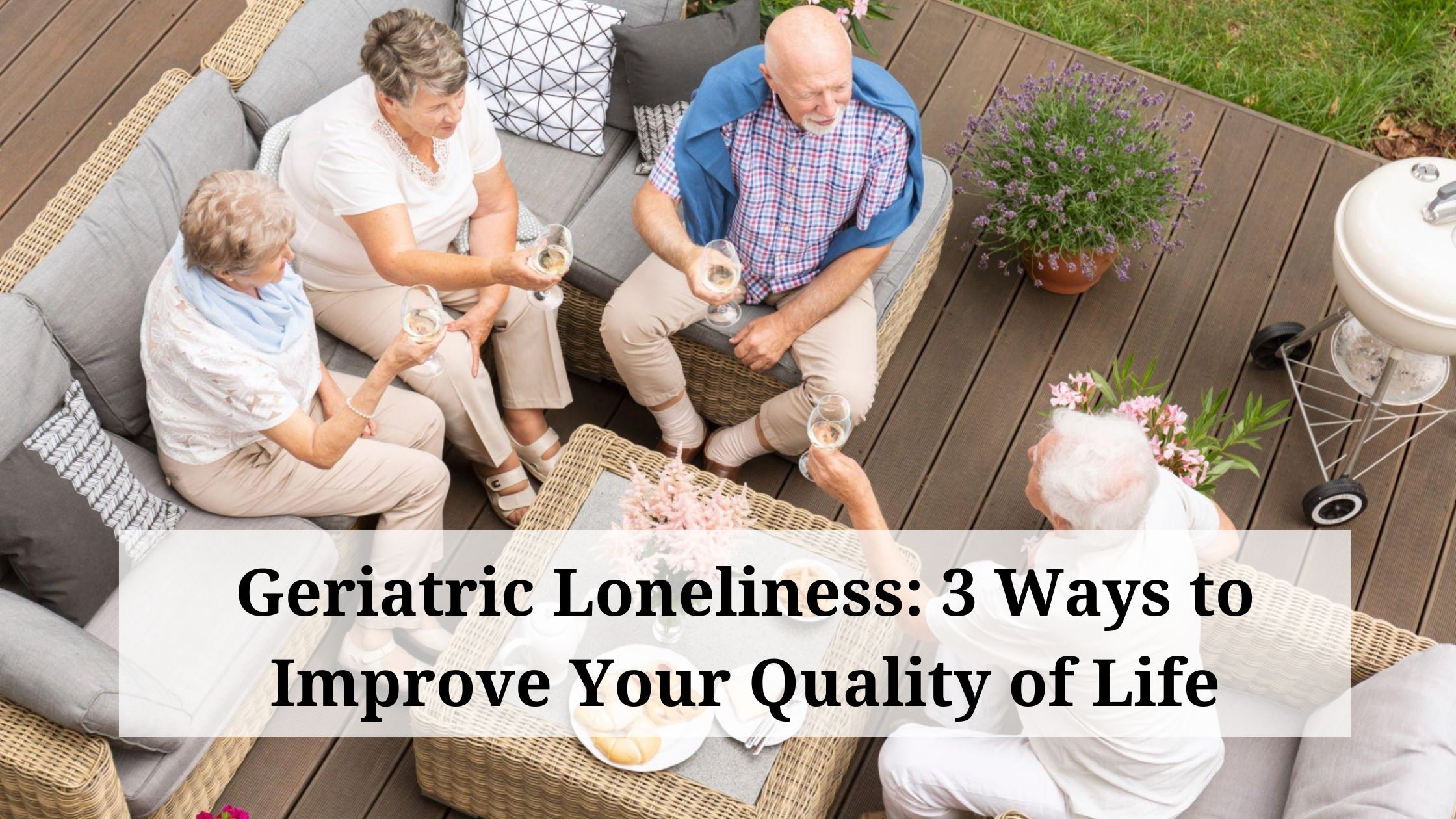 For many elders, ongoing loneliness is a significant issue since it can have serious repercussions. Anxiety, sadness, poor sleep, and elevated blood pressure are a few adverse impacts of prolonged solitude.  
Hiring qualified caregivers is one of the finest ways to help older adults avoid loneliness and have a high quality of life. Seniors who want to preserve their health as they age may benefit from specialized community-based adult services provided by Golden Years ADHC. 
Consider this professional advice on preventing loneliness in older people if you're worried that a loved one is feeling lonely.  
Participate in Activities as a Group: 
Seniors who are alone have a lot of time to reflect on their losses. Thinking about the past all the time might spiral into a downward spiral of misery. Depressive thoughts affect one's vitality, zeal, and emotional state. Try to find activities to do with your loved one if they look down. When you and your loved one participate in activities together, it could inspire them to start something new. While older folks who can travel the great outdoors may enjoy birding and shuffleboard, seniors with restricted mobility may enjoy learning a new card game or solving crossword puzzles.  
As seniors age, they may find it more challenging to do things they used to be able to do quickly. Older persons might experience other age-related problems in addition to loneliness. More Nursing Care Center services can assist in lessening many of these challenges. Families in California rely on Golden years ADHC to help their elderly loved ones securely and comfortably age in place.   
Build up Relationships:
When moving to a retirement community, seniors are concerned about losing touch with friends and family. It is advised for loved ones to stay in touch by sending physical or virtual visits. The expectation of a pleasant visit reduces loneliness. By using texting, skyping, zooming, and video conferencing, technology enables Seniors, family, and friends to stay in touch. Everyone has the chance to remain "in the know." Set aside time each week for "phone dates" and anticipate having many discussions. Seniors benefit from seeing themselves in images and films because it makes them feel remembered. Send letters or remarks. An excellent way to start the day is to hear from loved ones.  
Make Every day Brighter with Warm Memories:
It's easy to space out and only half-listen when an older adult is recounting a story from the past, mainly if you're preoccupied with other things. However, giving them your full attention is essential, not just nod and grin. Many elders vividly recollect their youth even when their cognitive abilities are declining. Ask inquiries when your loved one is ready to talk about their child. See if pulling out an old photo book from storage can help your loved one remember. A walk down memory lane will undoubtedly bring a grin to your loved one.  
Way Forward: 
Transitioning to a Senior Living Option can be stressful and often overwhelming, which is why our Consultants at Golden years offer professional services of daycare for adults. We'll help you compare several communities based on price, location, amenities, and social atmosphere to choose the ideal one. Schedule a consultation today with Golden years ADHC. We promise you won't be lonely! 
Read More: How to Find a Perfect Adult Day Care for Your Loved One?