How to Care for Aging Loved One from a Distance?
by goldenUser ,January 20, 2023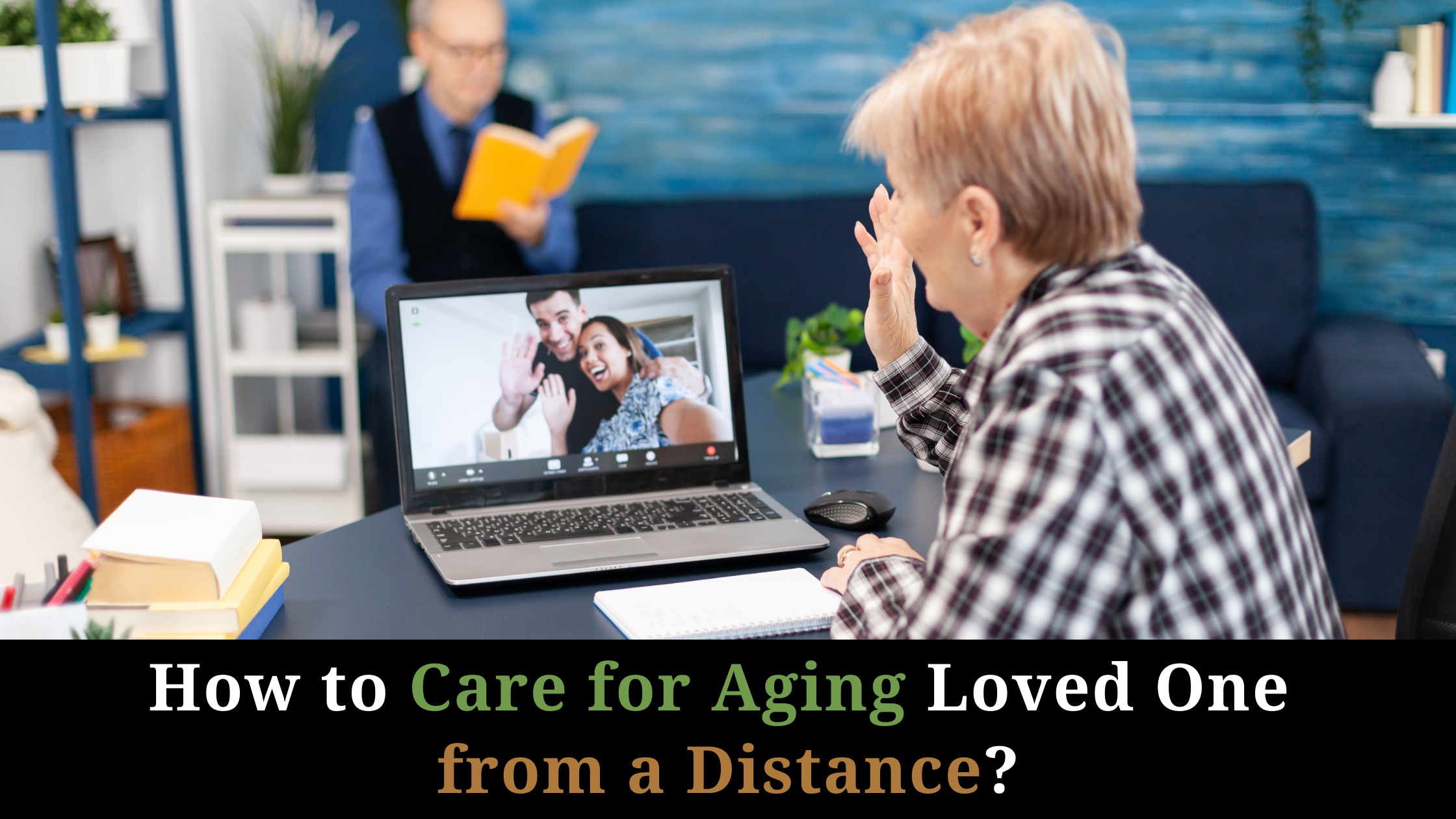 Most caregivers dedicate lots of time to their aging loved ones. They make sure all of their needs are met and they live comfortably. However, a great deal of caregivers lives apart from their senior adults but are constantly worried about it too. There are many ways we can take care of our aging parents or relatives from a long distance. One of the best ways to provide them comfort and a sense of community is by introducing them to adult day health care around your area. Here are some of the ways we can care for our aging relatives from long distance.  
Best Ways to Provide Long Distance Care 
Understand the Duty and Responsibility 
It's never easy to take care of aging parents or loved ones. They need constant care and every bit of assistance. If you decided to provide long distance care to someone, make sure to learn more about your responsibilities. What type of help do they need on a daily bases, what is their medical condition, and how often do they need to visit doctors? Learn about their needs and necessity and plan accordingly.  
Seniors often feel lonely and it led to depression. The key to keeping them happy is to have constant communication with them. Phone calls, zoom, facetime, skype, or any other type of communication is best suited for long-distance care. Make sure to teach set up everything for video calling and teach them how to use it. You can have a virtual family gathering or just one on one chat. Making them feel heard will keep them happy.  
Distance is no barrier in this age and time, we can take care of our aging loved one from distance with ease. We can easily schedule their doctor's appointments and visit online. We can order prescriptions and send them directly to their house. We can keep a virtual planner for all types of visits and appointments so that we can never forget them. For senior adults, small things take time and are harder to do like making an appointment, we can make their life easier by taking that responsibility.  
Make all the arrangements online but it can never fill the hole of actual visits. Make sure to visit your aging parents and relatives regularly. Taking a family trip to grandma or grandpa's house was one of our favorite memories, you can arrange this too. Visit them provides comfort and happiness. Some tasks are not easier to do online, but you can do them while visiting. You can make arrangements for them, visit the neighborhood and ask them to keep an eye on your aging parents. If they are familiar with your aging relatives, you can ask them to do some small tasks for them. You can complete some chores, buy groceries, fix leakage or you can help them with shopping, the list is endless and that's why it's important to visit them more often.  
Help Them with Bills and Maintenance Work

 

 
You can pay their bills with just one click of a button, but senior adults need to visit it. Pay their bills online and help them with budgets. If they need any work done like repairs and maintenance, we can schedule an appointment with a local worker. Contractors can visit their houses and complete the work in a given time.   
Help Them with Paperwork 
Our hands full with paperwork during tax season, think about our aging relatives. They have lots of paperwork scattered around the house, from pensions to medical documents. We can help them arrange it in order where they can find it easily. Some documents need to be updated regularly, we can help them while visiting or online. If there are legal issues to solve, we can arrange a lawyer for them. With a durable power of attorney, we can make the legal decision for them and solve their issue.  
Arrange Adult Day Health Care 
We have all heard stories about old people walking around the house and getting depressed. We can arrange an adult daycare visit for them. This community-based day care provides all kinds of services like food, activities, exercise and most importantly a community for like-minded people. Senior Day Care Center also provide transportation and if your aging loved one has a medical condition, the adult day health care provides medical assistance as well.  
Conclusion 
Taking care of an aging loved one requires time and patience. Most caregivers cannot provide home care for their loved one as they have to move around or they live far away. We can arrange all types of facilities online for them so that they don't have to work hard. One of the best solutions is to make an arrangement with adult day health care. They can take care of your aging loved one and provide them with a community. Golden Years ADHC is a community based ADHC that delivers world-class care for senior adult in most parts of California. 
Read More: How to Find a Perfect Adult Day Care for Your Loved One?