Identifying Right Time For Adult To Get Nursing Care Services
by goldenUser ,July 26, 2022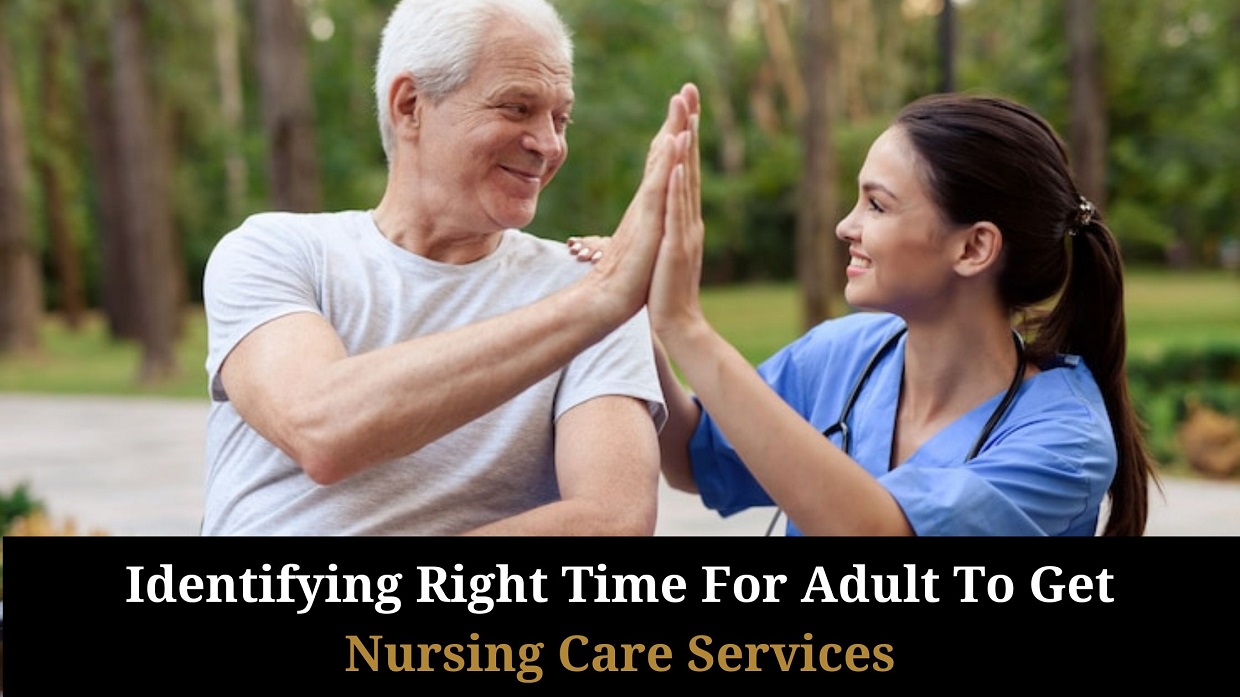 We all love our elderly people and want the best for them. But sometimes, it is difficult to take care of them in this fast-paced life. There are community-based adult services called health care centers. 
The nursing Center gives the proper care to elderly people and keeps their physical and mental health in proper shape with appropriate medications. But before this, it is important to identify the correct time when elderly people need the care of the nursing service. 
In this article, we will list out the points by which you can get a detailed idea about the correct time for the need of an adult daycare center.
As time passes, we get this idea that we are not able to give the proper care to our old ones. And they start to depend more on us, but we cannot provide the proper care because of our hectic life. 
In such a situation, they should take them to daycare for adults, where they can get proper care for their medicines, walk, exercise, and more. The adult daycare center maintains a proper routine for the adults. 
We all see some behavioral changes in aged ones. But after a point of time, they become over-aggressive or emotional. This can be seen in most elders after an age. This change of behavior can be called sundowners syndrome.
To provide them calmness and a positive mindset from the aggressive nature, it is best to take them to adult care centers before it becomes severe. The community-based adult services give them proper health and happiness. 
After an age, the adults start losing their vision, hearing, and speaking ability. All these things make fear or danger of accidents to adults. It signs that they need constant supervision and the help of others.
Adult daycare centers give the best care to aging loved ones and keep them protected. They provide constant supervision and help to the elderly people to guide them at every point of life. 
One of the major reasons why we need to keep our elderly people in nursing care is the distance. In the majority of the cases, the children live far away from their parents or grandparents. In case of need, they can't be with them at that time. 
In this unfortunate situation, it is best to give them a house-like atmosphere provided by the nursing service centers. They give the proper care, a friendly environment, space to interact with others, and more. 
It is hard for us to see our loved elderly suffer in front of us. This gives us more stress. Even if we try out many new things, sometimes the results aren't good enough for them. It is better to take them to community-based adult services at that time.
They provide them with different activities, interaction methods, etc., by which they can enjoy their time, and you can also get relief from their stress. This gives you your space for work or goes out without having the tension of your loved adults. And they can have a good time in nursing care centers. 
Select the proper Nursing Health Center For Adults
We all want to give the best to our loved ones who are aging in their life. We provide all the help, supervision, care, and services for adults to have a good time in their life. To make their old age easy, comforting, and full of activities with proper care, put them in the best community-based adult services like Golden years.,
Related Article: –