Need The Help Of An Elder Care Specialist: Here Are The Reasons!
by goldenUser ,July 12, 2022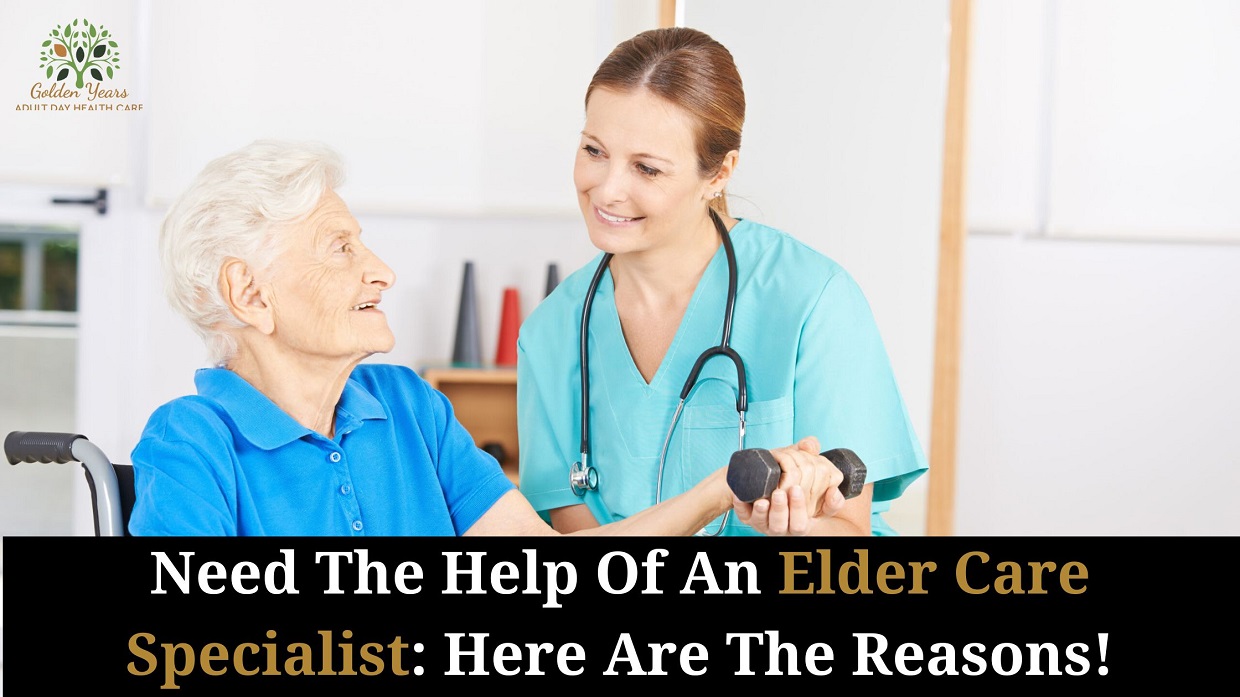 We can never deny that every one of us will be facing the phase of getting old and feeling weak. In a way, we'll need help from the much more robust and sturdy youth. Knowing this, have you asked yourself if you're ready for this event that's going to happen in your life? This might seem early, but it is crucial to evaluate the calculations and manage the things you'll require to decrease the burden of being old. A specialist or Day Care for Adults for more senior care is also called a geriatric care manager. This manager can, in turn, be a great help in taking care of such a stage of life.
The senior manager is an experienced professional handling older people and their families. They generally hold a Bachelor's degree or some experience in gerontology, nursing, social work, or consulting. They also have expertise in understanding and familiarizing themselves with the families regarding long-term care arrangements.
Such specialists also work as a bridge or a coordinator between the elder and their family members to ensure that their older family member receives some high-quality Day Care for Elderly and that too for the long-term. They also ensure that they improve their current health condition. This leads to sparing all other family members from the difficulties they'll face in research work for nursing homes and other facilities that might take up a lot of time.
Importance Of Nursing Care Center
Geriatric managers can refer or suggest some daycare for the elderly that might be the best for their clients. Apart from this, they are very well-trained and entirely aware of their clients' conditions and requirements. This will help them in handing out documents to the clients beforehand.
To this date, every state in the country has senior managers available to help those who need some tips and advice. They can be swift in their service. They can finish the work in 2 hours that people without geriatric managers complete in 2 weeks. They are a lot cheaper than a family member is spending to check if their loved one gets a great facility.
To get an elder specialist or a geriatric care manager certified and to achieve such designation, they must know the area of estate and trust planning, retirement planning, and all other fields that connect with the elders' financial condition. They must pass the completed tests authenticated by the National Society of Accountants and have at least three years of experience in accounting or taxation.
Lastly, caregiving for elderly people allows them to experience their freedom and independence along with a sense of their own identity, which is essential for elderly individuals who tend to experience age-related deterioration. Geriatric managers encourage elderly individuals to do their daily chores, communicate with others, and trail their hobbies and activities that they love. Now that you know all the great benefits and reasons to hire a caregiver for your elder, make sure you get one when needed.
Concluding Why Elders Need Caregivers
Handling daycare for the elderly is undoubtedly challenging but also beneficial in every senior's life. Find out more at Golden Years ADHC, a Nursing Care Center having skilled professionals to receive maximum custodial and personal care. We have some great trained experts to provide the best respect for your elders. Visit our website to know more about us.
Related Article: –
Fun Activities For Seniors At Adult Day Care